Senate panel approves voter ID amendment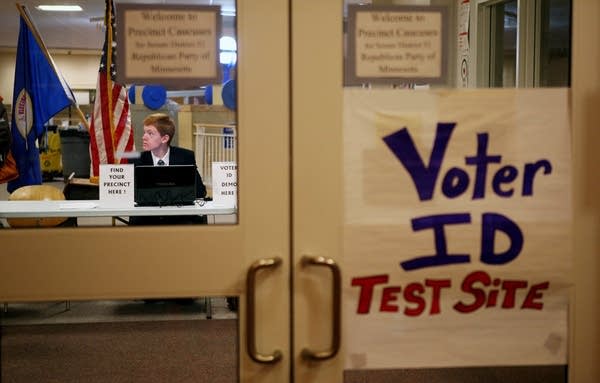 A Minnesota Senate panel today approved a Republican-backed constitutional amendment to require citizens to show a photo identification in order to vote.
Members of the Senate Local Government and Election committee advanced the bill on an 8-6 vote along party lines. The bill now goes to the Senate state government committee. A similar bill has been introduced in the House, but a committee hearing has not yet been scheduled.
After a five-hour hearing of public testimony two weeks ago, the committee took up a slightly modified bill. Sen. Scott Newman, R-Hutchinson, moved back the effective date for the voter ID requirement one year to June 30, 2014. He also added a new provisional ballot procedure, which would allow voters as many as 10 days after the election to show a valid ID.
• MPR News Primer: Voter ID
Newman explained that the adjustments are based on concerns raised in the earlier hearing, as well as further study of the 2008 U.S. Supreme Court ruling that upheld Indiana's voter ID law. Newman emphasized that many details about the new voting procedures and the ID requirement remain to be worked out during the 2013 legislative session.
MPR News is Reader Funded
Before you keep reading, take a moment to donate to MPR News. Your financial support ensures that factual and trusted news and context remain accessible to all.
"I do think that that we have voter fraud in Minnesota, just like other states have voter fraud, and I want to try to do something to stop it," Newman said. "I think if we lent some integrity to our voting system, we will, in fact, encourage our citizens to vote and to participate in the democratic process."
Democrats are concerned the requirement could prevent some Minnesotans from voting. They say the potential for disenfranchisement far exceeds the level of known election fraud. Sen. John Harrington, DFL-St. Paul, said nearly all cases of illegal voting involve felons casting ballots, and that an ID requirement won't stop that problem.
We're talking a microscopic number that could be charged, and I really urge you to seriously think about this," Harrington said. "Why are we doing this? What is the need? What is the problem we're trying to solve?
"Because I don't think this bill gets us to what you really want, and I want: which is a voting system that has great integrity and we can count on."
Republicans passed voter ID legislation last year, but DFL Gov. Mark Dayton vetoed the bill. The constitutional amendment path bypasses Dayton, and needs only a majority vote in both the House and Senate to get on the statewide ballot.
Using the constitution to enact new election policy is wrong, said Sen. Mary Jo McGuire, DFL-Falcon Heights.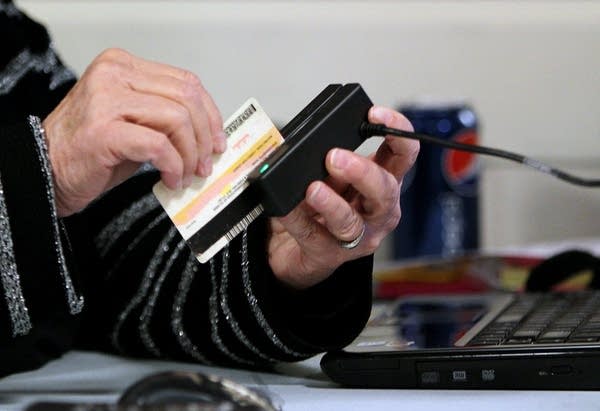 "The constitution should be reserved for those very important issues, those very fundamental rights that we need to put in," McGuire. "It should not be on issues that that definitely need a lot of work and that definitely need a lot of guidance in them."
McGuire tried unsuccessfully to amend Newman's bill with a repeal of the constitutional amendment passed last session to define marriage as between one man and one woman. That question is already set for the November ballot.
Constitutional amendments are often an appropriate approach for making big decisions, argues Sen. Warren Limmer, R-Maple Grove.
"I think sometimes it's better to leave some issues up to the public to decide, rather than think that we're so elite that we can do all of their thinking and rationalizing on our own for them," Limmer said.
A representative of the Minnesota Secretary of State's office predicts the addition of provisional ballots could have a big impact on the reporting of future election results. Winners in many races might not be known for 10 days after Election Day.
Gallery
3 of 3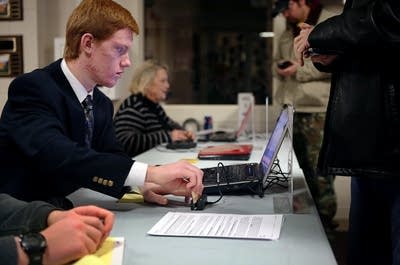 1 of 3
2 of 3