Minn. Senate committee passes photo ID for voting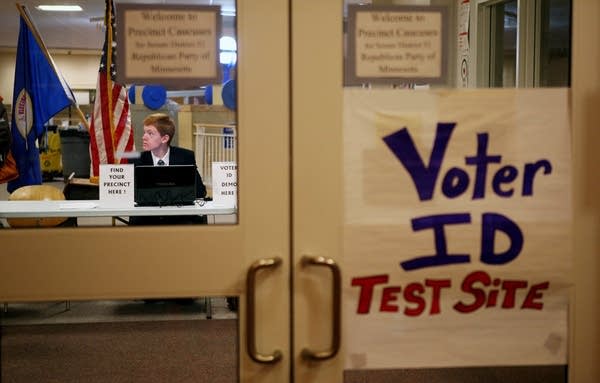 A state Senate committee has approved a constitutional amendment asking Minnesotans to decide whether voting should require a photo ID despite objections from Secretary of State Mark Ritchie that it will be difficult to implement and increase federal government oversight of the state's elections.
The Senate State Government Committee approved the amendment 8-5 Wednesday on a party-line vote. If the GOP-backed amendment makes it all the way through the Legislature, the final decision will rest with voters statewide in November.
Ritchie testified Tuesday that implementing a photo ID requirement is likely to be expensive for his office to implement. He also says the federal Department of Justice is likely to get more involved in monitoring Minnesota elections to make sure that civil rights are not violated.
(Copyright 2012 by The Associated Press. All Rights Reserved.)
Gallery
1 of 1
MPR News is Reader Funded
Before you keep reading, take a moment to donate to MPR News. Your financial support ensures that factual and trusted news and context remain accessible to all.