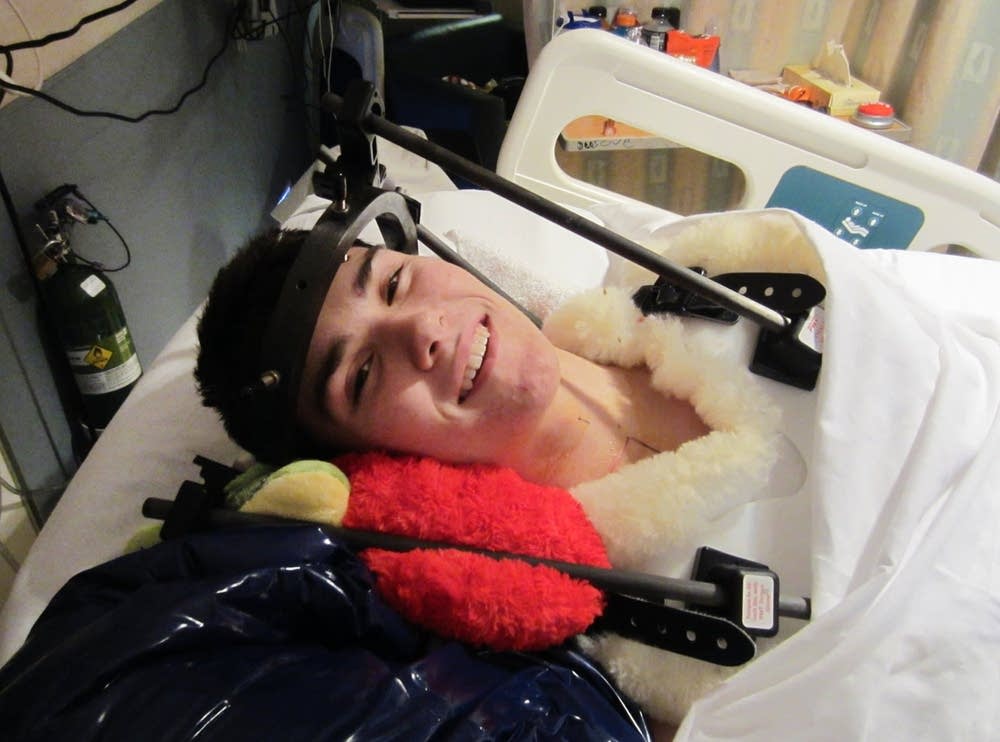 A Minnesota high school hockey player who was paralyzed on the ice nearly two months ago made a surprise visit to his teammates Thursday night.
Jack Jablonski, 16, visited his Benilde-St. Margaret's teammates just before the team opened the playoffs against Holy Family Catholic school of Victoria.
Jablonski's injury, which was the result of check from behind, has renewed the debate over youth hockey safety. Karen Schneider addressed the topic in a piece published in this week's Sports Illustrated. She lives in Minneapolis and is the mother of a son and daughter who play hockey.
Cathy Wurzer talks with Schneider about her concerns.