Republicans say they have a shot at unseating DFL U.S. Rep. Tim Walz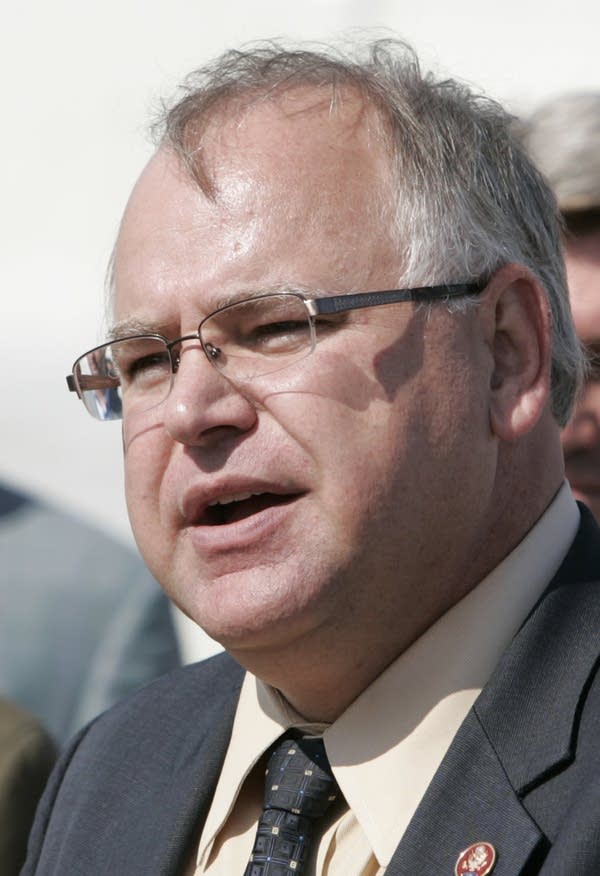 As the November election approaches, Republicans in Minnesota think one of their best chances for recapturing a congressional seat is in southern Minnesota's 1st District.
Republicans insist the incumbent there, U.S. Rep. Tim Walz, a Democrat, is out of step with his constituents. State Sen. Mike Parry and former state Rep. Allen Quist are seeking the GOP endorsement to take on Walz in November. So it's a busy time for the candidates, with political organizing meetings taking place across southern Minnesota, including the Le Sueur County Republican convention a couple of Saturdays ago, where about 100 people were present.
Republicans at those meetings will select delegates to the 1st District Convention in late April. That gathering will consider endorsing a GOP candidate to run against Walz.
Both of the Republican contenders are courting potential delegates. Quist, of St. Peter, served three terms in the House and twice ran for governor. Two years ago he lost a bid to win the GOP endorsement to run against Walz. As he tries again, Quist talked gas prices with a few LeSueur County convention-goers, one of whom said he doesn't believe that President Obama's policies have no effect on gas prices.
"Since you raise the question, I have to give you my one-liner, which is: The president won't allow a pipeline for low-cost petroleum to come here but he does allow a pipeline from the Department of the treasury to Fannie May and Freddie Mac," Quist said.
A couple of rows back, Parry was introducing himself. A retired law enforcement officer who owns a pizza shop in Waseca, Parry is a relative newcomer to politics compared to Quist. He served on the Waseca City Council before winning election to the Minnesota Senate in 2010.
Dick Dietz, a retired animal nutritionalist, said he was attending the convention because he wanted to help choose candidates. Dietz, 66, said he hasn't decided yet who he likes best, but he knows Walz needs to be defeated.
"He's just a rubber stamp for Barack Obama," Dietz said.
Dietz knows what he's looking for in a candidate.
"My heart is very, very conservative and I'm going to look at the candidate that represents the greatest conservative values out here and the one that's going to embrace the issue of this economy," he said.
Parry focused on government spending.
"Now people ask me why I'm running for Congress," he said. "I can tell you, it's pretty simple. With politicians like Tim Walz in Washington you know we need to change. They grab hold of our national credit card and they think there's not a credit limit."
Quist warned that the United States is headed toward a financial crisis like the one in Greece.
"I'm absolutely in concrete that we have to balance the budget," he said. "We have to balance the budget in six years or less and we absolutely have to go to the wall, because otherwise we have lost our country."
Quist said he will abide by the Republican Party endorsement and drop out of the race if delegates endorse someone else.
Parry refused to directly answer the endorsement question.
"If, when we get to the endorsement, and they ask me that question, I'll respond at that time."
Quist said a GOP primary would rob 1st District Republicans of time and money that could be used in the general election campaign against Walz.
For his part, Tim Walz doesn't seem concerned about Republican challengers. He said he's a proven bipartisan moderate despite the Republican rhetoric.
"Every time you make these types of cases that Walz is in lock-step with Nancy Pelosi or Barack Obama and then the NRA runs an ad for me it really starts to question your credibility," he said.
Walz also said his victory in the 2010 over former state Rep.Randy Demmer, when many other Democrats around the country were defeated, demonstrates his strength among 1st District voters.
Gallery
1 of 1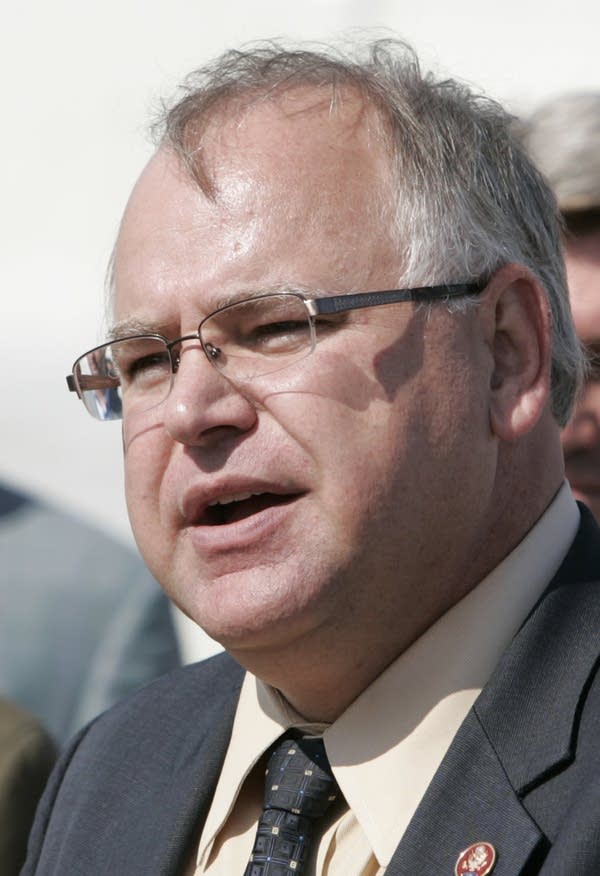 Your support matters.
You make MPR News possible. Individual donations are behind the clarity in coverage from our reporters across the state, stories that connect us, and conversations that provide perspectives. Help ensure MPR remains a resource that brings Minnesotans together.