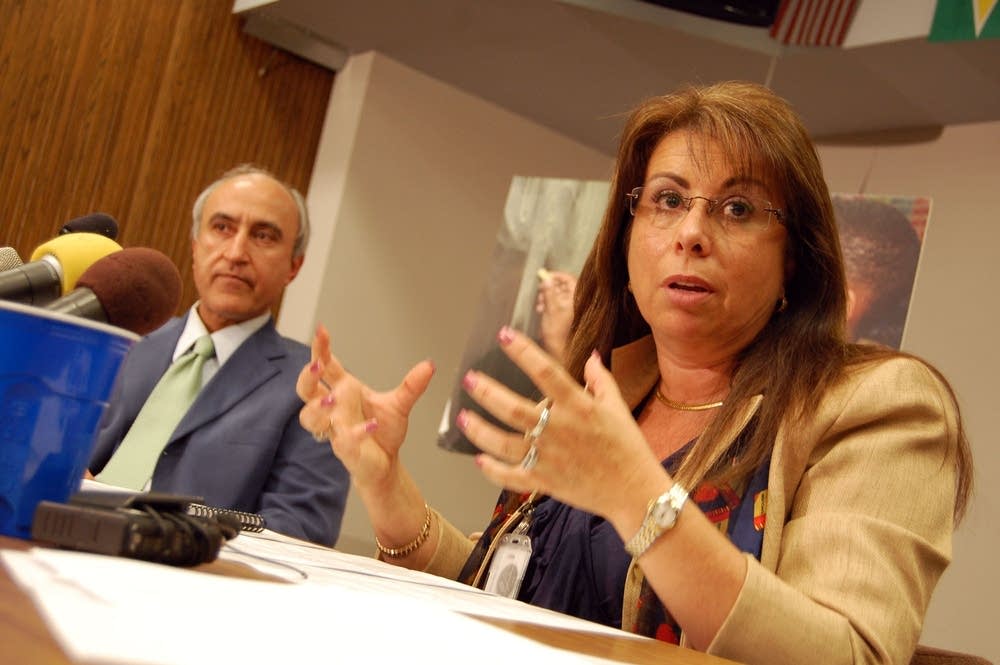 The St. Paul school board has extended the contract of Superintendent Valeria Silva for three years. Her new contract will take effect when her current deal expires in December.
With a 2 percent raise and a possible 1 percent performance bonus, she'll make about $193,000 a year.
Silva can get similar pay hikes in following years, along with an $11,000 annual longevity payment for having worked for the district for more than two decades.
School Board Chairwoman Jean O'Connell praised Silva's performance.
"We feel that she's done really solid work in communications, strategic planning, leadership of the team, instructional leadership. And we expect even better results as we go forward," O'Connell said.
Silva's commitment to the district is very valuable, O'Connell said.
"To have that stability in the superintendent's position is absolutely key to keeping the organization moving forward," O'Connell said. "In effect, we have set ourselves up to have a superintendent at least for six [years] and she is interested in even longer tenure."
Silva has been the district's superintendent since late 2009. And she's been an employee for 25 years, starting as an educational assistant in the district's Spanish language immersion program.