Dayton under fire for vetoing E-Verify requirement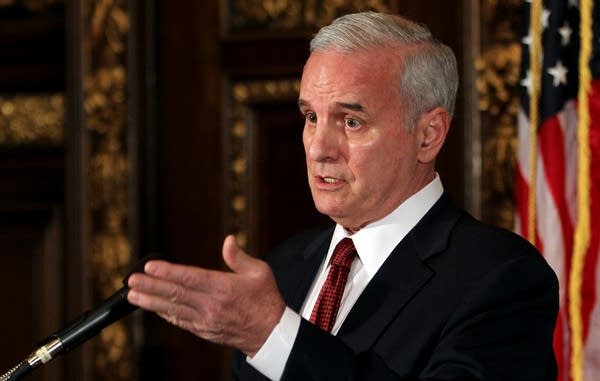 Republican lawmakers are criticizing Gov. Mark Dayton's veto of an immigration enforcement bill. The bill would have required the state to run names of new state employees through a federal database called E-Verify to check their work authorization in the United States.
The Minnesota Chamber of Commerce was among those opposing the bill, on the grounds that immigration is a federal issue and employers shouldn't be subject to a patchwork of state immigration laws.
The bill's sponsor, Rep. Ernie Leidiger, R-Mayer, said as the state's largest employer, Minnesota should be a leader in using E-Verify.
"It's one website. I mean, you can't get more homogeneous than this system. It's the same in this state as it is in every other state. It's a website that you go to, to verify," Ernie Leidiger said. "We would not be doing anything differently than all the other states."
More than a dozen states have enacted some sort of electronic verification requirement. Minnesota requires contractors doing more than $50,000 worth of business with the state to use E-Verify.
Dayton, in a letter to Republican House Speaker Kurt Zellers, wrote that Minnesota's current hiring practices comply with federal law. Dayton also wrote that E-Verify is vulnerable to fraud and inaccuracies which could open the state up to more employment litigation.
Republican supporters contend the bill is necessary to ensure state jobs only go to those who are legally authorized to work in the U.S. Dayton let lapse an executive order from former Gov. Tim Pawlenty that required E-verify. In 2009, the state severed its contract with a Texas company hired to do the E-Verify checks, after private employee data was found online.
Gallery
1 of 1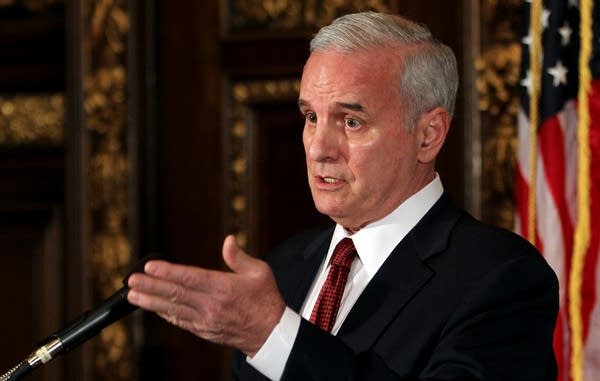 Your support matters.
You make MPR News possible. Individual donations are behind the clarity in coverage from our reporters across the state, stories that connect us, and conversations that provide perspectives. Help ensure MPR remains a resource that brings Minnesotans together.