Security hospital worker 'emotionally abused' patient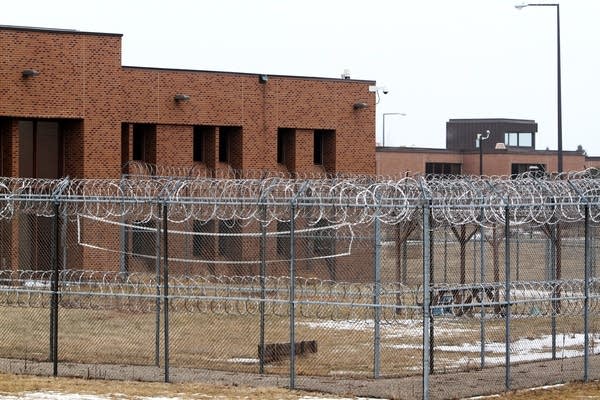 An employee at the Minnesota Security Hospital engaged in "emotional abuse" by calling a sex offender patient a "rapist," according to an investigation by the Minnesota Department of Human Services licensing division.
The patient, who has been diagnosed with antisocial personality disorder, depression, and substance abuse, told licensing investigators that the comment brought back "bad memories," according to an investigative memorandum issued by the licensing division on April 25.
The document does not name the patient or the employee, but it does say that the patient was hospitalized at the facility after a "sex offender conviction" and is "registered as a predatory offender."
The employee made the remark in front of the patient and at least one other employee, according to the memorandum, which does not provide the date of the incident. The employee who claimed to have witnessed the interaction told licensing investigators that the remark caused the patient to "become elevated" and "physically threaten" the offending employee, the document said.
The Minnesota Security Hospital, the state's largest facility for those deemed mentally ill and dangerous, has come under scrutiny in recent months. The St. Peter facility has been operating with a conditional license since December, after licensing investigators uncovered inappropriate use of restraints and seclusion and found employees forced one patient to sleep on a concrete slab for 25 nights.
The facility's top administrator, David Proffitt, was forced to resign in late March after a state-funded investigation found problems with his leadership style.
The latest investigation found the employee, not the facility, was at fault. The worker is still employed at the facility and participated in a "coaching session" to prevent future incidents, said DHS deputy commissioner Anne Barry.
"The supervisor on the unit worked directly with the subject of the investigation and made it clear that we do nothing that demeans our clients," she said.
The employee denied the allegation during an interview with a licensing investigator, but acknowledged telling other employees that the patient was "being a jerk" to her, according to the memorandum. The patient often "targeted" the employee, another staff person told investigators, and called the employee names, swore at her, followed her, "poked" her, and threatened her.
Barry said the facility does not allow employees to use terms like "rapist" when discussing patients, regardless of whether a patient has been convicted of sexual assault.
"We have to create the right kind of therapeutic environment in which they can succeed, and I don't think anybody's definition would include demeaning people, being disrespectful of clients, and name calling," she said.
An internal facility review of the incident did not find conclusive evidence that the employee made the remark, Barry said, but the facility does not plan to challenge the licensing division's finding.
Instead, she said, facility supervisors are using the licensing investigation as an opportunity to talk with employees about how to handle frustrating situations.
"We have a responsibility to help staff train and work on the best ways to either de-escalate or remove yourself from a situation where it's clear that you've reached a level of frustration and you're not going to be able to provide the kind of care that needs to be provided to our clients," Barry said.
The licensing division noted that the Minnesota Security Hospital completed an internal review and determined that the incident violated the facility's policies and procedures. Facility employees reviewed patient care plans, facility policies on workplace conduct and relations, and requirements for reporting suspected maltreatment of a vulnerable adult, the memorandum said.
The employee was allowed to remain at the facility because the investigation did not find that the maltreatment was serious or recurring. However, if the licensing division finds any further substantiated maltreatment by the employee, regardless of whether it is considered serious or recurring, the employee will be disqualified from providing direct care services, the memorandum said.
Hospital at Risk:
Danger and Dysfunction at the Minnesota Security Hospital
► State facility for the mentally ill risks losing license over turmoil
―Published: Feb. 28, 2012
► Data: Violence, restraints common at Minnesota Security Hospital
―Published: Feb. 28, 2012
► David Proffitt, head of Minnesota Security Hospital, resigns at state's request
―Published: March 27, 2012
► Former Minn. Security Hospital leader's 'extremely assertive' style rankled some
―Published: March 28, 2012
► State failed to review troubled past of ousted Minn. Security Hospital administrator
―Published: March 30, 2012
► Auditor to look at agency's hiring practices in wake of Proffitt dismissal
―Published: April 2, 2012
► Former Security Hospital head still getting paid
―Published: April 12, 2012
► After complaints, MN Security Hospital inspected
―Published: April 13, 2012
► Plan gives DHS more oversight in state mental health services
―Published: April 20, 2012
► Funding for St. Peter hospital renovations in doubt
―Published: April 27, 2012
► Security hospital worker 'emotionally abused' patient
―Published: May 1, 2012
► Security Hospital in line for fraction of funding request
―Published: May 4, 2012
► State investigating Security Hospital's handling of missing patient, stabbing
―Published: May 9, 2012
► Investigation shows complexity of caring for the state's most violent and mentally ill adults
―Published: June 8, 2012
► DHS confirms resignation of executive
―Published: Aug. 23, 2012
► More injured employees, fewer doctors at Minnesota Security Hospital
―Published: Aug. 29, 2012
► Minn. moves mentally ill patients to avoid legal action
―Published: Dec. 14, 2012

Gallery
1 of 1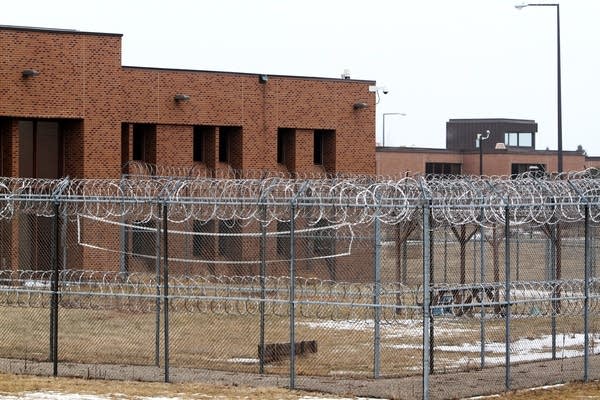 Your support matters.
You make MPR News possible. Individual donations are behind the clarity in coverage from our reporters across the state, stories that connect us, and conversations that provide perspectives. Help ensure MPR remains a resource that brings Minnesotans together.