MONDAY
Another trial that Minnesotans should be watching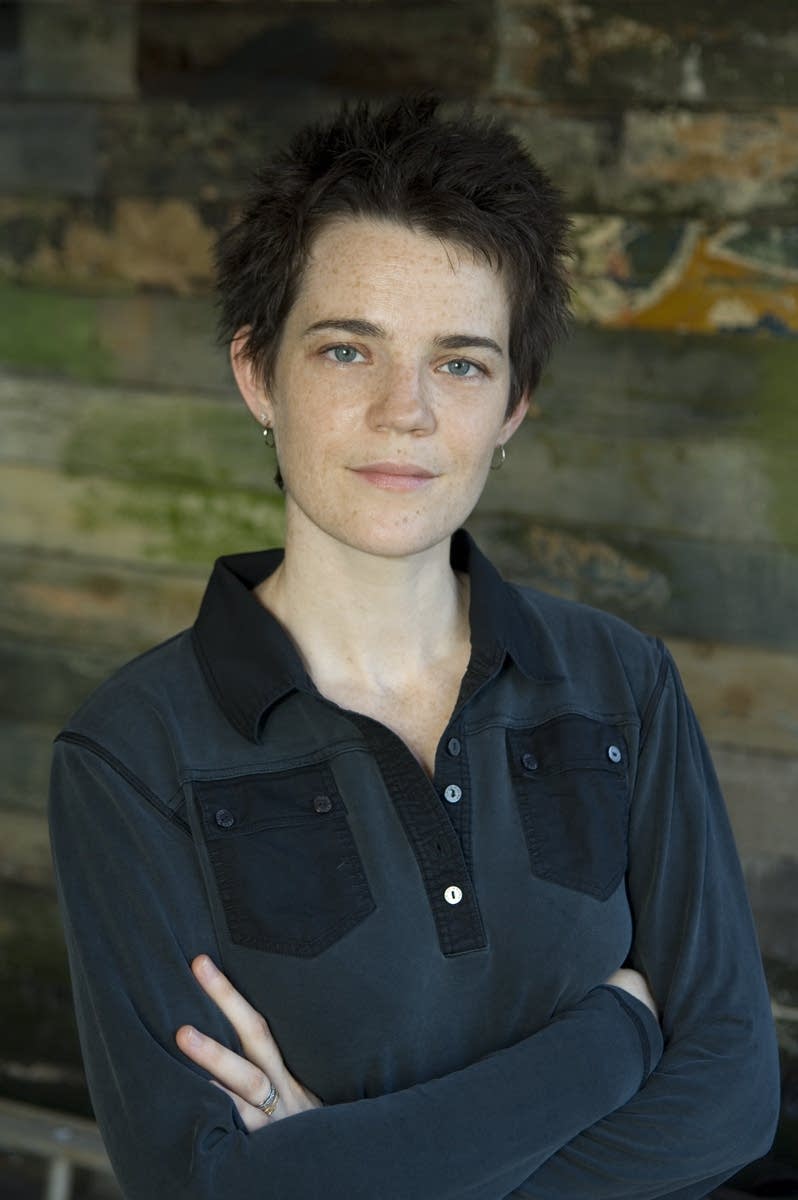 Haddayr Copley-Woods, a Minneapolis copywriter and blogger, suggests that some of the media attention paid to the trial of Amy Senser might be better spent on the case of a poor black transgender woman accused of murder.
"This is a complicated story; McDonald is pleading self-defense. The second-degree murder charge suggests that the authorities think they've got it figured out, but many of McDonald's friends say they've got it wrong.
"These are people who not only know McDonald — they know the facts about the violence and harassment transgender people face. Nearly half of them report having been violently assaulted. One recent study found that among black transgender people, nearly half had been harassed and more than a quarter had been sexually or physically assaulted — and that's just at work.
"This story offers a window into the kind of violence transgender people face and what might happen to them if they try to fight back. ... We should be having a national conversation about the treatment transgender people get from individuals, the police and our legal system. We should be discussing this case at the kitchen table, around the water cooler. It should matter."
In response:
"Thank you for your thoughtful commentary, Haddayr. As a transgender woman, I truly appreciate that you have chosen to speak out publicly in support of CeCe and the rest of us." -- Alison H, Minnesota
"As a young transgender person, it's an incredible relief to hear thoughtful, impassioned, explicitly pro-trans coverage of CeCe from somewhere far outside of the radical queer/trans blogosphere, which is important but has a limited audience." -- Anja
"Cece confronted them, not the other way around. She had to walk across the street to confront someone that called her names. That made her the aggressor." -- Lecey Fondu, Minneapolis
"This is a great article shedding light on an important case concerning a defendant who will face daunting bias because of her gender identity. Thank you for writing about it." -- Jerry Burg, Minneapolis
TUESDAY
Why public funding for a Vikings stadium doesn't make sense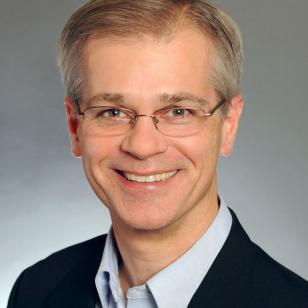 State Sen. John Marty argues that building a pro football stadium is not a legitimate purpose on which to spend public funds.
"To put this proposal into terms to which we can relate, as it passed out of the Senate Finance Committee this week, the legislation would provide public money in an amount equivalent to a $77.30 per ticket subsidy for each of the 65,000 seats at every Vikings home game. That's $77 in taxpayer funds for each ticket, at every game, including preseason ones, for the next 30 years. ...
"Minnesota has a high unemployment rate, particularly among construction workers. At the same time, investments in Minnesota's public infrastructure have been falling behind the need, and the state has a large backlog of unmet maintenance and repair of existing facilities, including public housing for seniors and low income Minnesotans, and at our schools and public higher education institutions.
"Public funds can create construction jobs, but those projects should serve a public purpose, constructing public facilities, not subsidizing private business investors. The need to employ construction workers is not an excuse to subsidize wealthy business owners, especially when there is such great need for public infrastructure work."
In response:
"I agree with using public money for public projects and not to build a stadium to make a rich man richer. I oppose the stadium bill. Well said, Sen. Marty!" -- Linda Medin, Minnesota
"Mr. Marty's shortsightedness amazes me. We put legislators in office for the long term overall good of the state, not to put blinders on and not see the billions of dollars that will be brought in to this state over the length of the loan ... Wake up, people. This facility will benefit all of us." - P. Thielke, Minnesota
"We subsidize the Guthrie Theater with our tax dollars, yet, Sen. Marty says nothing about that. We must get the new Minnesota Vikings stadium built!" -- Brandan Fiedler, Chisholm
"There's no reasonable justification for this kind of extravagant spending when many Minnesotans are struggling to cover basic living expenses. Shame on these guys, and kudos to John Marty for speaking so frankly." -- David Norris, St. Paul
WEDNESDAY
Thieves didn't just wreck her car; they changed her town
Anne O'Connor, a speaker, writer and editor in Viroqua, Wis., reflects on the theft of her car and the effect the episode has had on her feelings toward her town.
"I live in a small town. ... When I describe it to my city-dwelling friends, I tell them how my children can go anywhere and someone knows who they are. How people take care of one another, welcoming new babies, helping each other care for the sick or injured, celebrating important moments together, making good things happen for the town. It is an extraordinary place.
"And one of the things I always mention is that, for nine years, I've left my keys in my car and my house unlocked. Guess I won't be doing that anymore. ...
"Yes, I made it easy for him by leaving the keys in the car. That was my piece of negligence. After what actually happened, I realize how lucky I am. I'm lucky those boys didn't kill themselves. I'm lucky they didn't kill anyone else.
"I'm not blaming myself for the kids' night of stupidity. That's all theirs. But I am sorry that one of the boys is old enough to have a felony on his record for the rest of his life. I am sorry they got hurt and may have lasting injuries. ...
"I'd like to tell them how they changed my little town for me. About how I'll live here just a little bit differently. I'd like them to know."
In response:
"Certainly one cannot expect a 16-year-old boy to think clearly and rationally when he sees keys in the ignition of a car in a driveway. He may, but you cannot count on it. Hopefully this woman has learned a great life lesson, and will think more clearly in the future." -- Casey Anderson, Minnesota
"I am shocked that someone would suggest the car's owner should be held liable for this. What were those boys doing in her driveway in the first place? If I leave my front door open while I'm in the back yard and a 16-year-old boy comes into my house without my knowledge and he trips and falls on my rug while attempting to steal my computer, should I be sued for that? It's called personal responsibility." -- Kris H from MD
"Small towns as well as large ones have their own culture, their own ethos, as far as human behavior goes. What is proper for an urban environment (lots of locks and keys and a bit more privacy) is not necessarily so for a rural one. ... In small towns, we trust one another until proven otherwise." -- Vicki Ramsay, Ocean City, N.J.
THURSDAY
Stop confusing the needs of small business with those of the richest among us
Julia Mozumdar, owner of a small business in Minneapolis, takes House Speaker John Boehner to task for using people like her to promote an agenda that favors the interests of the very wealthy.
"I was fortunate enough to have student loans from the '90s and I am almost finished paying them. But I would not be if it had not been for low-interest loans that allowed me to pursue a career path that worked for me. I currently own my own business, which is the American Dream. We can all agree that's a good thing. However, if I had to pay current tuition and high interest on top of that, well, things might be very different.
"Your current solution is to take money away from health care prevention and screening for low-income people (primarily women) to pay for the lower interest rate. In my time as a student, and afterward when I was working hard to pay back my student loans, I was a patient at Planned Parenthood. Its low-cost services allowed me to stay healthy and see a doctor regularly and still afford to pay my rent and pay my student loans. My high-deductible plans did not allow for any other solution.
"I own a small business. My company's total sales were $1 million last year. The company's net income was just enough to pay me a modest, middle-class salary. There is no way that I could possibly be in the top 1 percent of earners. Please stop using me as an excuse for cutting spending on things like health care."
In response:
"This is the GOP approach: Pit those not in the top 1 percent against one another. Let the top 1 percent avoid paying taxes. Good luck with the trickle down from the wealthiest." -- Tom Sleik, La Crosse, Wis.
FRIDAY
U.N. inquiry into U.S. treatment of Indians is overdue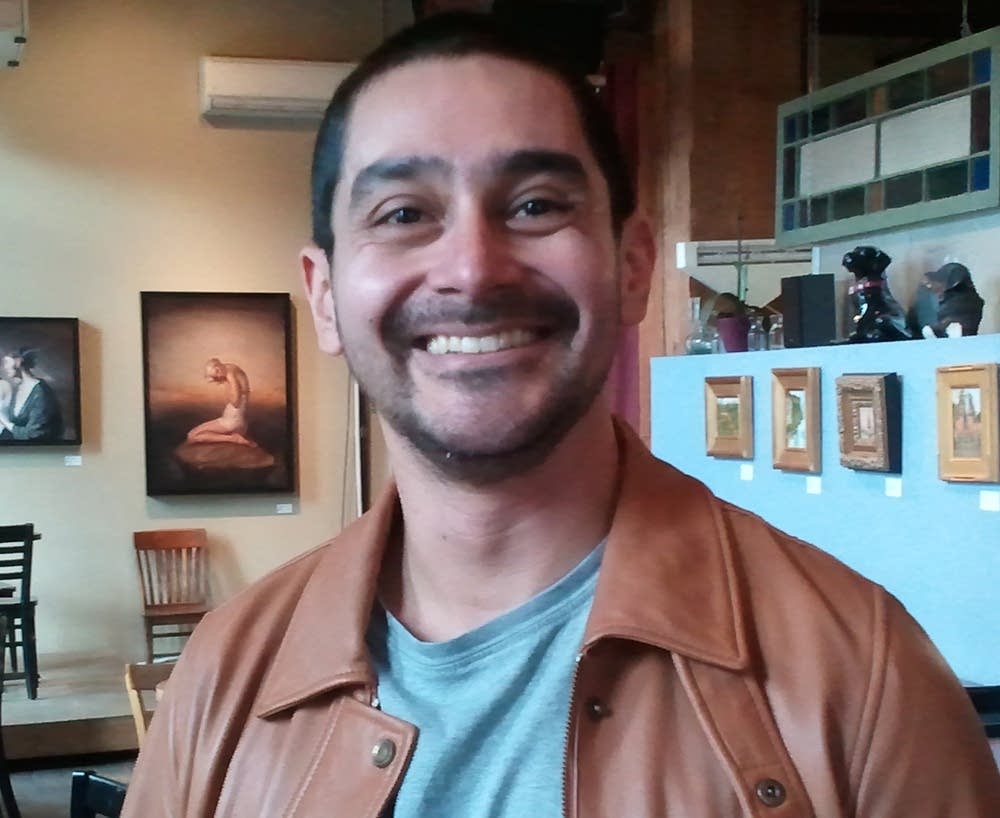 Jose Leonardo Santos, an anthropologist, suggests that the United States deserves to be investigated for its treatment of indigenous people as much as other countries do.
"I don't like to think of my country as doing evil, but it does. The United Nations has sent someone to investigate abuses in the United States. Not in Haiti, Syria or Sudan. James Anaya is examining how the United States lives up to the U.N. Declaration on the Rights of Indigenous Peoples. ...
"Like Guatemalans, Americans portray Native people through caricature. The noble savage. The alcoholic wife-beater. The spiritual guru. The casino millionaire. Indians are shunned for looking dangerous, worshiped as keepers of the Earth, held up as poster people for oppression. ...
"I write this on stolen Dakota land. It would be foolish to suppose that the United States does not deserve the same scrutiny as Guatemala and Brazil. One hundred fifty years ago, the Dakota Conflict culminated in 38 hangings, the largest mass execution in American history. Minnesota's Native people live with that legacy to this day."
In response:
"Some leaders have said, 'this U.N. stuff is not for us.' Well, actually it is and we have the awesome privilege of having James Anaya as an Independant U.N. expert examining the issues ... and who happens to be Native American himself." -- Cara Hall, New Town, N.D.
"Stolen Dakota land? Are you aware of who the Dakota 'stole' it from?" -- Terry Franklin, Minnesota
"Kudos to the brave people who stepped forward to speak up on the behalf of the Indigenous population. Miigwetch." -- Hillary Kempenich, North Dakota