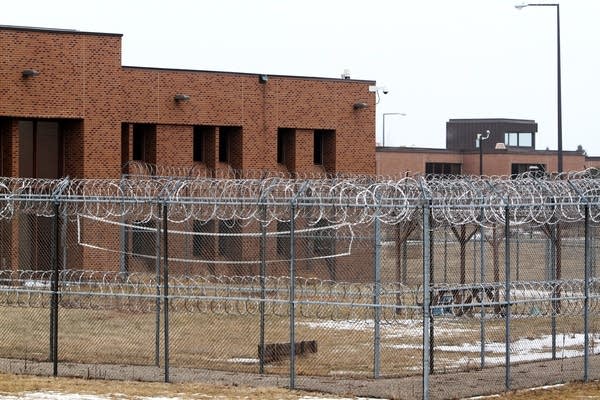 Nicollet County prosecutors charged a Minnesota Security Hospital patient with attempted murder Thursday for allegedly stabbing his mother while on a pass at a nearby park, according to Nicollet County Sheriff Dave Lange.
The patient, Burton James Ewing, Jr., remains in custody at the Nicollet County Jail.
Ewing, 48, was in a transition program at the Minnesota Security Hospital, a state-run facility in St. Peter that provides treatment for about 400 adults classified as mentally ill and dangerous. He left for a pre-approved pass with his mother at about 3 p.m. Tuesday. About two hours later, deputies responded to a report of a stabbing at Seven Mile Creek Park, a few miles away from the facility.
When the deputies arrived, they saw Ewing stabbing his mother, according to a statement released Tuesday by the Nicollet County Sheriff's Office. They arrested Ewing and airlifted his mother, Marlys Helen Olson, to a hospital for treatment.
Olson suffered several stab wounds and remains in critical condition at Hennepin County Medical Center, a hospital spokesperson confirmed Thursday.
The incident occurred the same day another patient was reported missing from the facility. The missing patient, William Pfeffer, walked away from the facility without permission at about 1:40 p.m., according to Department of Human Services deputy commissioner Anne Barry. He was found by a search team 22 hours later near the same park where Ewing allegedly stabbed his mother.
Law enforcement officials said there is no indication at this point that the two incidents were related.
The facility and the Department of Human Services are investigating both incidents. Employees at the Minnesota Security Hospital cannot recall any other patients committing violent acts while on a community pass, DHS spokesperson Patrice Vick said.