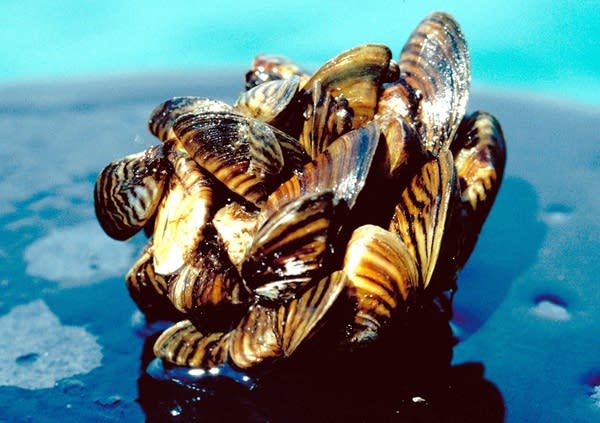 About 20 percent of boaters stopped by DNR officers this year have violated laws designed to prevent the spread of aquatic invasive species.
Capt. Cory Palmer, the DNR's southern region enforcement manager, said boaters violating the law were either cited or warned by officers.
The DNR has stepped up enforcement for invasive species violations in recent years. Violations this summer have already outstripped last year's total of 850.
Palmer said the goal is to change the recreational habits of Minnesota boaters.
"The primary purpose is to save the resources for now and the future generations," Palmer said. "When an invasive species gets into a lake, several of them, there's no cure. There's no way you can completely remove it from the lake."
Palmer said boaters need only take a few simple steps to avoid a ticket.
"The biggest thing is to obviously follow the law, which is to pull your boat plug, drain all the water from the bilges, from your bait, live wells," Palmer said. "Make sure your trailer and your boat are clean, make sure that there are no invasive species visible on it or being transported anywhere."
Fines for violating the aquatic invasive species laws will double beginning July 1. Failure to remove a drain plug will cost violators $100, as will pulling a boat or trailer that has invasive plants attached. Transporting invasive aquatic animals will bring a fine of $500.
Through June 6, conservation officers issued 193 criminal citations, 463 civil citations, 975 written warnings and 267 verbal warnings.