Drone privacy concerns prompt review panel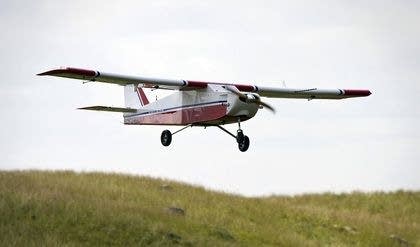 File photo courtesy UND
The University of North Dakota announced today that it has formed the nation's first Unmanned Aircraft Systems Research Compliance Committee.
Phyllis Johnson, UND vice president for research and economic development said the panel will operate much like an Institutional Review Board that's charged with protecting human subjects involved in medical research.
"One of the big concerns that IRBs look at with human studies is invasion of privacy and security of private data," Johnson said. "These are similar to the issues that we're dealing with here with [unmanned aircraft]. Very often with a law enforcement application, you cannot identify necessarily the individuals and get their consent beforehand. That does not mean that we should not take some time to talk about this."
The committee plans to get ahead of federal regulators on the issues of privacy and other social concerns regarding the use of unmanned aircraft.
Gain a Better Understanding of Today
MPR News is not just a listener supported source of information, it's a resource where listeners are supported. We take you beyond the headlines to the world we share in Minnesota. Become a sustainer today to fuel MPR News all year long.
The Federal Aviation Administration is working on regulations for unmanned aviation systems, but the process has been delayed several times. FAA Administrator Michael Huerta has indicated privacy concerns are a key issue for the agency.
All unmannned aircraft research at UND will now need to be reviewed and approved by the committee.
The committee will consider ethical implications of the research when deciding to approve, deny or modify the research request.
The Research Compliance Committee meets for the first time on Friday.