Best Buy, Supervalu end rocky year; what's in store for 2013?
It has been a very bad year for Best Buy and Supervalu, two of Minnesota's biggest public companies. Both stumbled badly in 2012, and questions persist about what will be left of each company a year from now.
The problems that laid low both Supervalu and Best Buy are similar and straightforward. Each has struggled to respond to growing competition from rivals with lower prices. But the similarities end there. Supervalu has maintained its historically low profile, while Best Buy this year married merchandise with melodrama.
"It's one of the most fascinating stories in retail right now," said Carol Spieckerman, a retail consultant from Arkansas. "It really is almost soap opera worthy. Certainly entertaining to watch. And I think it has a lot of people on pins and needles."
Best Buy CEO Brian Dunn left in April amid an investigation of an inappropriate relationship with a 29-year-old female subordinate. Even though he was gone for most of the year, Dunn topped several lists for worst CEO of 2012.
The scandal cost company founder Dick Schulze his chairmanship. He now is pursuing a buyout bid that investors have widely branded a non-starter.
Amid the turmoil, several top executives have left the company, replaced in some cases by people with no retail experience — all while the crucial holiday season bore down on the company.
MPR News is Reader Funded
Before you keep reading, take a moment to donate to MPR News. Your financial support ensures that factual and trusted news and context remain accessible to all.
Best Buy is still a $50 billion behemoth, but the company's same-store sales have fallen steadily for more than two years. Target, Walmart and Apple stores are eating into Best Buy's bricks-and-mortar business, and Best Buy trails Amazon online.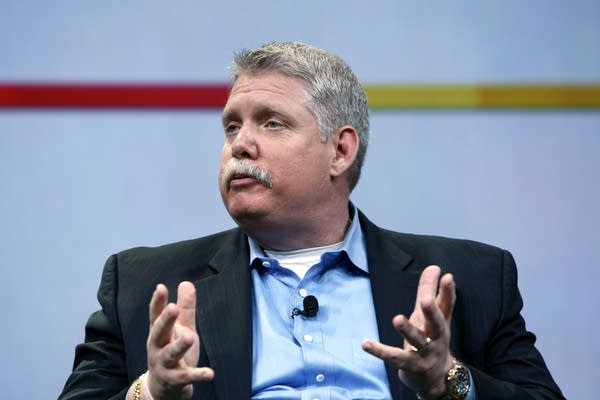 "The company definitely faces an uphill battle to not only remain relevant in the eyes of the consumers but in the eyes of its own suppliers as well," said R.J. Hottovy, a retail analyst with Morningstar.
The biggest immediate question facing Best Buy is whether Schulze will make a financially credible offer to take the company private. He has a window to bid in February.
Howard Davidowitz, a retail consultant and investment banker, said that without Schulze, the retailer's fate can be summed up in one word:
"Doomed. Just like all their competitors: Circuit City, Tweeter, Ultimate Electronics, CompUSA," Davidowitz said.
However, those failed competitors also mean Best Buy has the field to itself, Spieckerman said.
"There's not another major consumer electronics player out there. It would just be almost preposterous to think that Best Buy would completely just go away," Spieckerman said. "I just don't see that happening. They have an opportunity to figure this puzzle out and to regain their leadership position in consumer electronics."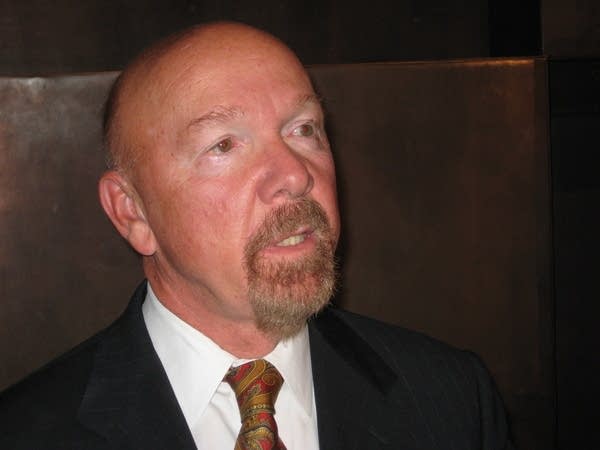 Although Best Buy has been the subject of much doomsaying, Supervalu is clearly in worse shape.
The Eden Prairie-based company owns and operates about 1,500 grocery stores across the county, including 44 Cub Foods stores in Minnesota.
Over four fiscal years, Supervalu's sales have fallen $9 billion, to $36 billion. That tailspin helped force the company to put itself up for sale last summer, but so far no one has been willing to buy Supervalu and its problems.
The company also supplies groceries to thousands of other stores, including franchisees operating under one of Supervalu's many banners.
Cub is still the leading grocer in the Twin Cities, accounting for about a fifth of grocery sales in the region. But Target, Costco and other rivals have been taking business away from Cub.
Supervalu's problems include big debt payments, industry consultant John Dean said.
"They were a successful company that purchased a larger company that was having difficulties," Dean said. "And they paid a lot of money for it."
In 2006, Supervalu acquired 1,100 grocery stores from Albertsons for about $16 billion, including the assumption of debt. That limits Supervalu's ability to lower prices.
Supervalu cannot compete with high-end stores on service and quality or match the low prices of discounters like Walmart and Target, consultant David Livingston said.
"They just seem to be too far outmatched," Livingston said. "Their business model is becoming a dinosaur."
Without a buyer, Supervalu may have just a few years, at most, to figure out how to remain viable.
In any case, 2013 appears likely to bring major changes to the third- and fourth-largest of Minnesota's Fortune 500 companies.
Gallery
1 of 1