The Cube Critics: A good day to talk movies with coworkers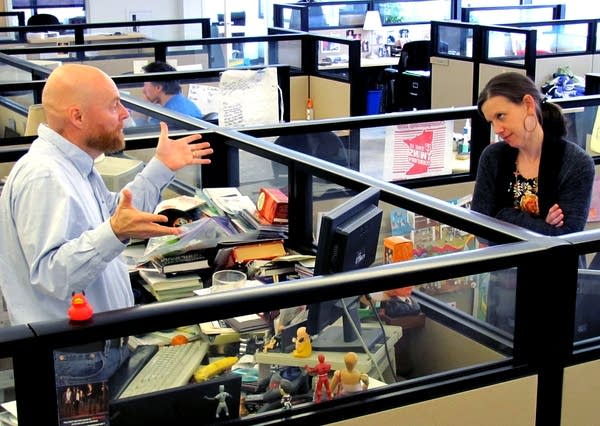 It's a wrap, at a very crowded cube today as some news colleagues converged on The Cube Critics, Stephanie Curtis the Movie Maven and arts reporter Euan Kerr. We also heard from Jennifer Vogel, Mark Zdechlik and Tom Weber.
A reminder, you can match wits with the Cube Critics in person. Stephanie and Euan are teaming up with Trivia Mafia to co-host an Oscar-themed trivia night at 6 p.m. Wednesday, Feb. 20, Amsterdam Bar and Hall in St. Paul.
Gallery
1 of 1