SPCO musicians ratify contract, ending months-long lockout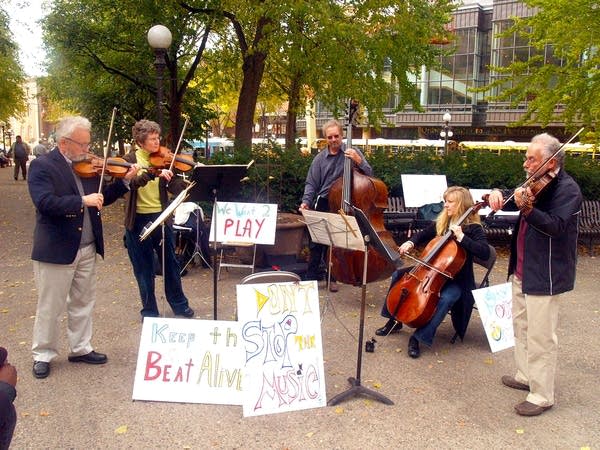 Saint Paul Chamber Orchestra musicians on Monday ratified a new three-year contract.
"We're eager and excited to return to the stage and play music again for our loyal audiences," said Carole Mason Smith, chair of the musicians negotiating committee. "We've keenly missed performing for our community, but we remain deeply concerned about the artistic quality of the SPCO for future generations."
The musicians also called for an immediate search for a new leader for the SPCO.
The new contract will reduce musicians' annual pay by $15,000, include a retirement buyout for musicians 55 and older, and reduce the size of the orchestra from 34 to 28 players.
"The vast difference between the new SPCO annual salary of $60,000 and the salaries of other major American orchestras, many of which exceed $100,000, will make attracting such musicians very difficult," Mason Smith said.
The musicians of the SPCO will have been locked out for 191 days when the dispute officially ends on Tuesday.
Gallery
1 of 1
Gain a Better Understanding of Today
MPR News is not just a listener supported source of information, it's a resource where listeners are supported. We take you beyond the headlines to the world we share in Minnesota. Become a sustainer today to fuel MPR News all year long.