Democrat Simon says he's running for secretary of state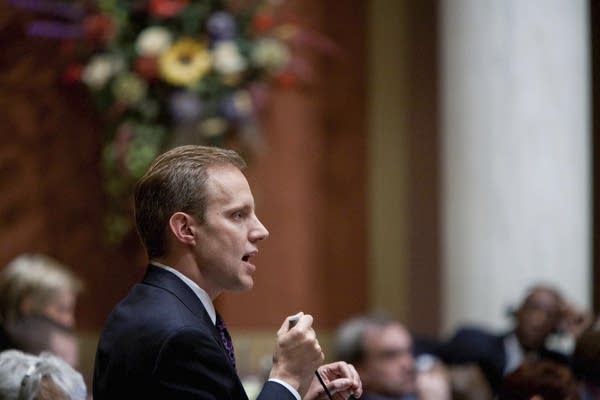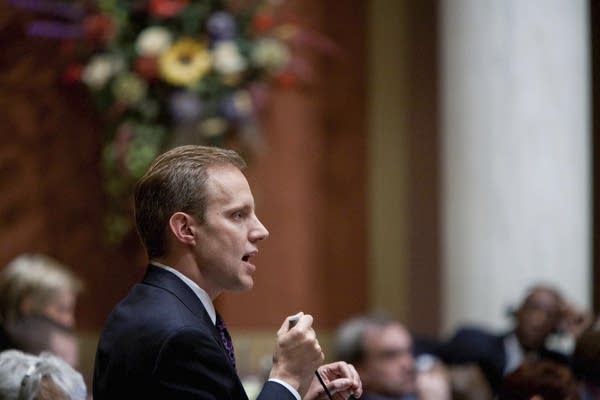 Calling it a natural office for him to seek, state Rep. Steve Simon said Tuesday he's running for Minnesota secretary of state.
Simon, a
St. Louis Park
Hopkins Democrat who chairs the House Elections Committee, has worked on voting issues since he was first elected to the Minnesota House in 2004. "It's something that I've been passionate about and involved in for a very long time," he said.
He's the latest Democrat announcing plans to replace Secretary of State Mark Ritchie, who will not seek re-election to a third term. Along with races for governor and U.S. Senate, the secretary of state campaign could be one to watch closely in 2014.
THREE DFLERS IN RACE, SO FAR
Simon will compete for the DFL endorsement against two fellow Democrats he's worked with in the Minnesota House - Rep. Deb Hilstrom of Brooklyn Center and former Rep. Jeremy Kalin. All three say they'll drop out if they don't win the party's endorsement.
The secretary of state's office deals with a variety of business and document issues but is best known for administering elections. The secretary is the chief elections officer in Minnesota and Ritchie in years past has been a lightning rod for GOP criticism in that role, especially during the hotly contested U.S. Senate recount in 2008.
Simon held up his record of working with Republicans in the Legislature as one reason voters should choose him. He cited an elections bill he authored last session that lets people vote absentee without an excuse.
"From now on, people who wish to vote absentee no longer have to sign the blood oath that they are going to be out of town that day," he said. "They can vote absentee for any reason or no reason at all which people of all walks of life, all political persuasions have been doing for a long time anyway but this just brings it out in the open."
Hilstrom has worked to distinguish herself from Simon by suggesting she's running a campaign that will limit corporate influence in elections. She points to a recent vote against a bill that would let lobbyists buy food and beverages for lawmakers if every member of the Legislature is invited to the event. Simon voted for the bill.
"I was only one of 16 House Democrats who voted no this year to allow corporations to spend unlimited amounts of money to throw parties for legislators and their staff," she said. "As secretary of state I'll do everything to challenge a corporation's role and special interests in our elections."
Simon said he didn't support that individual provision but voted for the bill because it was part of a larger campaign and elections package. He also said he's the only candidate who has not accepted political action committee or lobbyist donations as a lawmaker.
Kalin, who now lives in Minneapolis but represented Lindstrom when he was elected to the House in 2006 and 2008, said he wants to continue Ritchie's work and has the perspective to keep every Minnesota voter in mind.
"I know the different places, the different kinds of atmospheres and conditions that our elections systems are run," he said. "From the very most rural, where a township election has as little as 30 or 40 votes from central Minneapolis locations where people stand in line until 10 o'clock at night. Our election system has to fit everywhere."
NO CANDIDATE YET, BUT GOP NOT WORRIED
While Simon, Kalin and Hilstrom are actively courting DFL support, no Republican has filed the paperwork to run for the seat.
Republicans will put forward a solid candidate, said Minnesota Republican Party Chair Keith Downey, who characterized Ritchie as a highly partisan secretary of state, a charge Republicans have made for years.
Downey said he isn't too worried about the lack of a GOP candidate this early in the race, noting that another Democrat -- former Hennepin County elections manager Rachel Bohman -- dropped out of the race late last week.
"The first person to jump in jumped back out, so I'm not so sure that the Democratic field is that much more stable or committed," he said. "I think those constitutional offices, in contrast to the U.S. Senate race or governor's race, really don't start taking shape until this fall or early next year in 2014."
Your support matters.
You make MPR News possible. Individual donations are behind the clarity in coverage from our reporters across the state, stories that connect us, and conversations that provide perspectives. Help ensure MPR remains a resource that brings Minnesotans together.