Legislative auditor to probe Mankato football coach's firing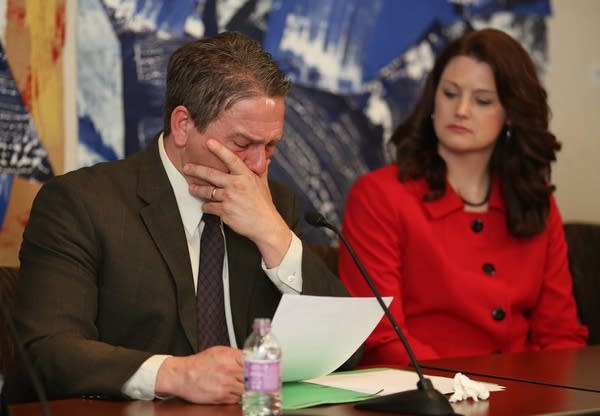 Minnesota's legislative auditor will look into the controversial firing of Minnesota State University Mankato football coach Todd Hoffner.
Officials with the Minnesota State Colleges and Universities System asked Legislative Auditor Jim Nobles to examine the firing and focus on "whether the processes used were appropriate."
Nobles confirmed his office will review the case.
The situation began in 2012 when Minnesota State Mankato found naked pictures of Hoffner's young children on a school-issued cell phone. Criminal charges were filed but later dismissed by a judge. 
The university, however, fired Hoffner for reasons never made public.
In early April, an arbitrator determined MSU Mankato had no grounds to fire Hoffner and said he should be reinstated. He recently returned to the head coaching job. 
Minnesota State Mankato President Richard Davenport sought the legislative audit, though "there has been absolutely no intentional wrongdoing by decision-makers," MnSCU Chancellor Steven Rosenstone told trustees. 
Davenport did what he thought was in the best interests of the university and data privacy laws have prevented the university from explaining its actions, Rosenstone added. 
A full review will probably take a couple of months, Nobles said.
He plans to look at the policies governing how campus officials must handle situations such as the Hoffner case and how university leaders carried them out. 
Nobles said concern about the case appeared "pretty widespread" among legislators, and that some had approached him informally about the case before Rosenstone sent his request.
MnSCU Trustee Phil Krinkie said the request for a review surprised him.
"I don't know that there's much to be learned by continuing to investigate policies and procedures surrounding the situation," Krinkie said. "In my view, the best thing for everybody concerned is to move forward and not continue to further spend time and resources."
House Higher Education Chairman Gene Pelowski, DFL-Winona, is one lawmaker who wants more answers on how Minnesota State Mankato leaders made their decisions on Hoffner.
"I need to know how you destroy someone's career -- you take away his job, his family suffers the consequences of this publicly -- and apparently it is the wrong decision," Pelowski said. 
A legislative auditor's review is needed to get to the bottom of the case, said state Terri Bonoff, DFL-Minnetonka.
"Given the privacy issues," she said, lawmakers can't hold hearings but still want answers. "What went wrong here?" she asked. "How could this have gone so wrong -- and in so many different ways?"