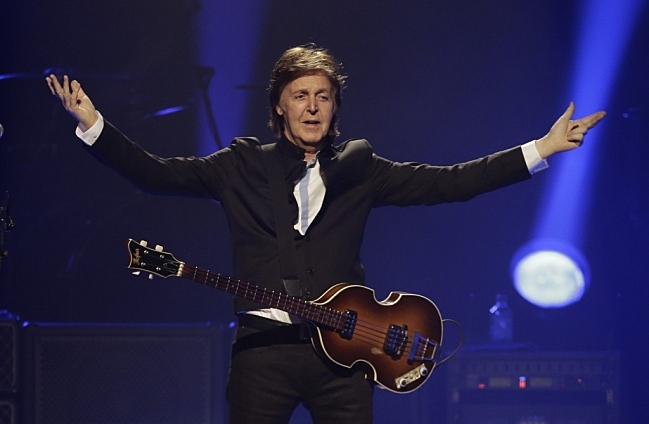 Today's Morning Edition music is from Paul McCartney and a recording from a live performance of his during a U.S. tour in 1976.
McCartney is touring the U.S. again this summer and he will be at Target Field in Minneapolis tomorrow night. That appearance will make him the only musician to perform at all three of the Twin Cities major league baseball stadiums.
He played in the Metrodome in 1993 and, of course, the Beatles were at Metropolitan Stadium in 1965. Today's tune "Maybe I'm Amazed" is a love song he wrote about his first wife Linda. McCartney told journalists in 2009 that the song is the one he would like to be remembered for in the future.