Minneapolis officer allegedly threatens to break student's leg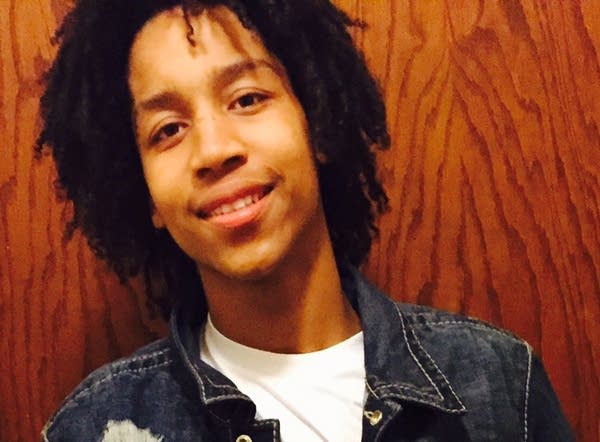 Minneapolis police are investigating a video posted on social media allegedly showing an officer threatening to break the leg of a 17-year-old high school student near the Blaisdell YMCA in south Minneapolis.
Edina High School junior Faysal Mohamed, 17, said he and three friends had been playing basketball at the YMCA March 18 when officers pulled over their car.
The police ordered them out and "took all of our stuff out of the car," he said.
"They did not tell us why we were being arrested," he said. "They just took us into handcuffs."
Urban League Academy High School senior Hamza Jeylani, 17, who said he recorded the video (Note: video contains profanity), said the young men had made a U-turn to avoid an encounter with police. The police stopped their car.
Jeylani said the officers put them in the back of two police cars for an hour. He said the police did not tell them why they were being detained. The police took the young men's information and told them: "Stay out of trouble. We will contact you," according to Jeylani.
Gain a Better Understanding of Today
MPR News is not just a listener supported source of information, it's a resource where listeners are supported. We take you beyond the headlines to the world we share in Minnesota. Become a sustainer today to fuel MPR News all year long.
In the video, an unidentified voice tells Jeylani, "Plain and simple, if you [expletive] with me, I'm going to break your leg before you get the chance to run. I'm being honest. I don't screw around."
"I never said I was going to run," Jeylani replies. "Can you tell me why I'm being arrested?"
"Because I feel like arresting you," the officer replied. "I'm just giving you a heads up. Just trying to be Officer Friendly right now."
Jeylani said that when he was recording the video, the officer smacked his hand and knocked the phone to the ground.
In a statement, Minneapolis police said "the video is currently under investigation and we are unable to comment on the content of the video."
"MPD values our connection to the community and we strive to build public trust," the statement said. "We will make information available to the public as soon as legally possible."
Mohamed said he does not feel safe around the police after the encounter. "Anytime I see the police I get scared," he said.
Jeylani said the same. "I'm feeling kind of unsafe," he said, "but I can't do anything about it."