A-choo! What to do now that allergy season is in bloom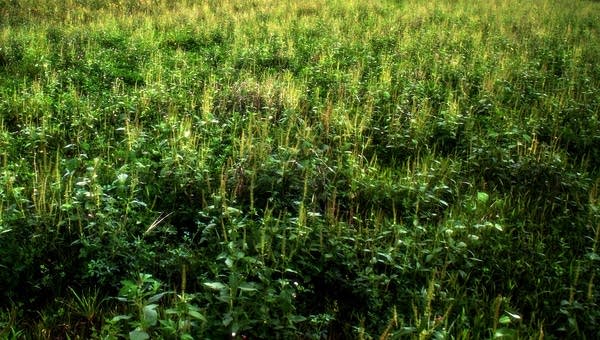 Now that spring is here, it's out with the cold and in with the "a-choo!" That's right, it's allergy season.
An estimated 50 million Americans suffer from some kind of allergy, and it's only projected to get worse, thanks to climate change.
This spring's allergy forecast for the Twin Cities is expected to be just about average. Minneapolis ranks No. 74 among the 100 most challenging places to live with spring allergies. But that's an improvement from last year, when the city fell 65th on the list.
The worst places for allergies are mainly in the Southeast: Jackson, Miss.; Louisville, Ky.; Oklahoma City; Memphis, Tenn.; and Knoxville, Tenn.
Here's a look at what to know about allergy season in Minnesota, how to tell the difference between a cold and allergies and what to do to manage your symptoms.
What are the most common allergy triggers in Minnesota?
"Right now, tree pollen is the biggest culprit for people's allergies," said Dr. Niladri Aichbhaumik, an allergist at the St. Paul Allergy and Asthma Clinic. "Mold is also problematic this time of year. It grows naturally in the soil and it's going to be in the air anytime the ground is not frozen."
The lack of rain this spring, too, has been a blessing and a curse.
Rain worsens the mold problem. "But from a pollen standpoint, rain washes pollen out of the air," Aichbhaumik said. "For people who are pollen allergic, they feel better after the rain."
Is it a cold or allergies?
Symptoms of the common cold and allergies can be very similar, said Sarah Wood, a nurse practitioner at Fairview Clinics-Prior Lake.
Here's a handy guide from the Asthma and Allergy Foundation of America:
It's allergies if:
• You have a runny nose with clear discharge, sneezing, wheezing, coughing and watery, itchy eyes.
• You have no fever.
• Symptoms begin almost immediately after exposure to allergens.
• Symptoms last as long as the allergen is present.

It's a flu or cold if:
• You have a runny nose with yellow discharge, aches and pain, sneezing, coughing and a sore or scratchy throat.
• You have a fever.
• Symptoms take a few days to appear.
• Symptoms clear up within a few days or a week.

Still unsure whether it's allergies or a cold? It may be time to visit the doctor.
Tips for managing allergy symptoms
Sorry, allergy sufferers, but there's no cure.
"Allergies can never be cured likely because it is linked to a person's immune system," Wood said.
However, sufferers can treat or manage their symptoms with over-the-counter medications or by doing the following:
• Limit outdoor activities during days with high pollen counts, and keep windows and doors shut.
• Shower, wash your hair and change clothes after coming in from the outdoors.
• Don't hang laundry outdoors — pollen will stick to clothing and sheets that way.

Your support matters.
You make MPR News possible. Individual donations are behind the clarity in coverage from our reporters across the state, stories that connect us, and conversations that provide perspectives. Help ensure MPR remains a resource that brings Minnesotans together.