Study of Minnesota lakes finds widespread drug contamination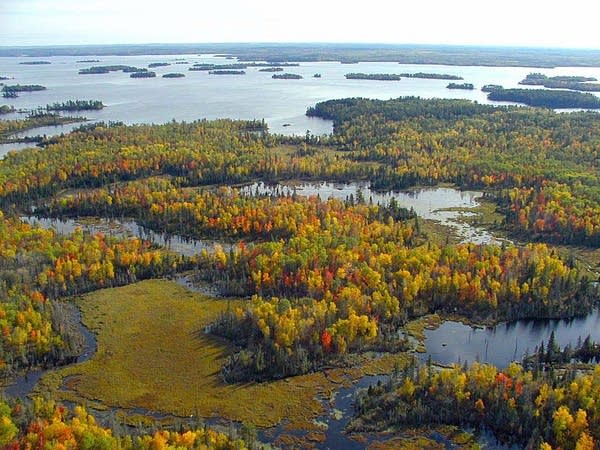 A new study of Minnesota's lakes and rivers found widespread contamination by pharmaceuticals and other chemicals.
Scientists with the Minnesota Pollution Control Agency sampled 11 lakes and four rivers across the state for 125 different chemicals. The lakes had also been sampled in 2008; the rivers in 2009.
The study found widespread contamination — which, study author Mark Ferrey said, points to the need for more research on how these chemicals might be affecting fish and other aquatic life.
In 2012, scientists found similar contamination after sampling 50 randomly selected lakes across Minnesota.
Grow the Future of Public Media
MPR News is supported by Members. Gifts from individuals power everything you find here. Make a gift of any amount today to become a Member!
Ferrey said the newest samples show a mix of chemicals similar to earlier findings. "We're starting to get a feeling for the signature of chemicals that we frequently detect in surface water, whether it's the lakes or rivers or streams," he said.
Ferrey and his colleagues found a total of 27 chemicals in the lakes they studied. In the rivers, they found 56 chemicals downstream of four wastewater treatment plants, and 33 chemicals upstream of those plants.
They found the chemicals both in heavily developed lakes and in pristine water in northern Minnesota.
In more than 90 percent of lake samples, the researchers found DEET, the active ingredient in insect repellent. The other most common findings: Disinfectants, antibiotics, hormones and pharmaceutical drugs.
The researchers also detected two drugs they hadn't seen before: Iopamidol, which is used in X-rays, was present in 73 percent of the lakes. About a third of the lakes contained the diabetes drug metformin.
Ferrey said there are not enough studies yet to prove a statistical trend, but the information is an indicator that more research needs to be done.
"I think what we're seeing as a result of these studies gives us pause enough and gives us concern enough that more study down the road is certainly warranted," he said.
It's important to point out the chemicals were all found at very low levels, parts per trillion. In a swimming pool the size of a football field — and four stories deep — a single drop of water would be about one part per trillion.
For many chemicals, that's well below the current risk level for humans. But the Minnesota Department of Health is just now developing risk levels for hundreds of pharmaceuticals.
Ferrey said the MPCA is focused on the environmental impact of these chemicals: How do tiny amounts of drugs in the water affect aquatic life?
"I really think that's where we need to go next," he said. "Not just say, 'Well, here's what we're finding in the environment.' It's more than just an academic curiosity. It has effect that we're really just beginning to get on top of."
Scientists know more now about the environmental effects of these chemicals than when they first tested lakes around the state in 2008.
Ferrey says even at parts per trillion, for instance, some drugs affect fish genetics.
"We see under laboratory conditions that they can turn on or turn off genes in fish, several hundred at a time," he said. "We don't know the full consequences of that, although we can observe that. How that's affecting fish, for example, in the wild, we just don't know yet."
This summer, Ferrey will expose fish to water samples from Minnesota rivers, and will track which genes are affected. He said that's the next step in understanding the environmental impact.
Scientists this summer will also be collecting rain and air samples. They hope that research will help answer the question of how pharmaceutical drugs find their way into surface water across the state, even pristine wilderness lakes.