13 places you can see Paul Bunyan this summer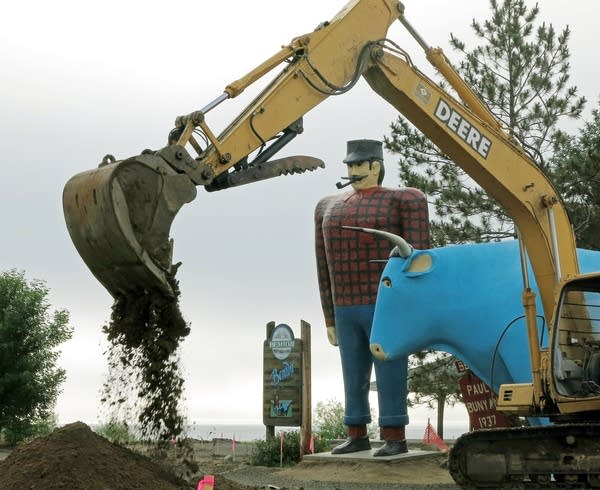 It's no tall tale — June 28 is National Paul Bunyan Day.
A longstanding symbol of strength and vitality, Bunyan and his trusty sidekick, Babe the Blue Ox, are said to be responsible for Minnesota's 10,000 lakes, the Great Lakes, the Grand Canyon and other natural wonders.
Several cities claim to be the birthplace of American folklore's largest lumberjack, including Bemidji, Minn., and Bangor, Maine (the city claims his "birth certificate" hangs in the city clerk's office, listing the location as Bangor).
Akeley, Minn., also claims to be Bunyan's place of birth and celebrates the woodsman with its annual Paul Bunyan Days.
Among other things, festivalgoers can snap a selfie with the towering Bunyan statue in town.
It's just one of the many Bunyan and Babe statues that dot the United States. In honor of the big guy's big day, here are a few places you can spot the larger-than-life icon and Babe around the country this summer.
Road trip, anyone?
Gallery
15 of 15
1 of 15
2 of 15
Gain a Better Understanding of Today
MPR News is not just a listener supported source of information, it's a resource where listeners are supported. We take you beyond the headlines to the world we share in Minnesota. Become a sustainer today to fuel MPR News all year long.