The power of art to heal grief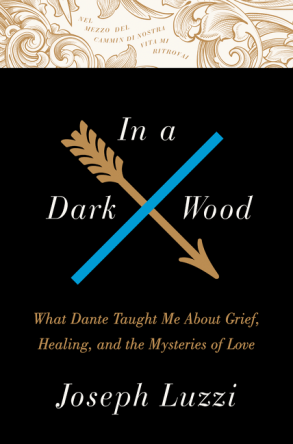 When tragedy struck Joseph Luzzi, he turned to comedy — "The Divine Comedy," by the 12th-century Italian poet Dante.
It began seven years ago, when Luzzi's eight-month-pregnant wife was killed in a car accident. Their baby was saved, but Luzzi became a first-time father and widower in the same instant.
As he struggled to raise his infant daughter, he found solace in the words of the writer he knew best. Luzzi was a Dante scholar and taught courses on the poet at Bard College. Dante's most famous work, "The Divine Comedy," describes the writer's journey through hell and purgatory into paradise.
For Luzzi, his grief was hell. His memoir "In a Dark Wood," describes how he struggled to find a path through his despair, modeling his journey after Dante's.
For The Thread Book Club, Luzzi joined MPR News' Kerri Miller to discuss his book and the power of art to heal grief. Kaywin Feldman, president of the Minneapolis Institute of Arts, also joined the conversation as this month's guest reader.
"I always say art is an expression of what it is to be human," Feldman said, describing how she's seen people find comfort in her museum's collection.
Emotions captured in art, like a poem or painting, can transcend time. "Our painting of the death of Lucretia, people stand in front of it and cry, even though it's a story from ancient Rome," Feldman said.
For Luzzi, the 700-year-old words of Dante helped shake him into action.
"It's what you do to get out of the dark that defines you," Luzzi said.
Gain a Better Understanding of Today
MPR News is not just a listener supported source of information, it's a resource where listeners are supported. We take you beyond the headlines to the world we share in Minnesota. Become a sustainer today to fuel MPR News all year long.