Dalai Lama brings message of peace to Minneapolis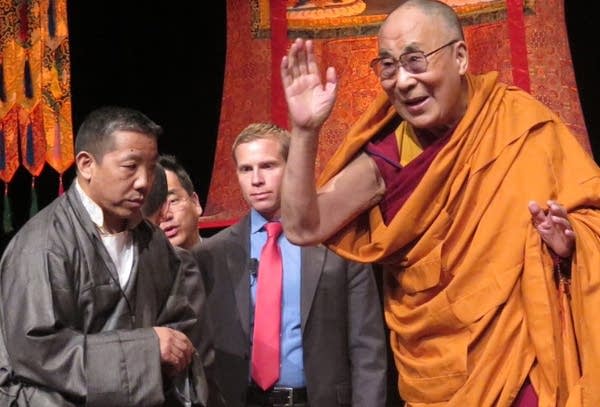 The Dalai Lama returned to Minneapolis Sunday, where he said personal compassion is key to countering war and violence.
Before an audience of about 3,000 at the Minneapolis Convention Center, the Tibetan Buddhist spiritual leader said humans' capacity for compassion is key to promoting happiness, peace and physical health.
"Basic human nature is more compassionate, more loving kindness," he said. "So that is the basis of our hope, if we make some effort."
The 80-year-old Dalai Lama has been receiving prostate treatment at the Mayo Clinic in Rochester.
He last spoke in the Twin Cities at the 2014 Nobel Peace Prize Forum.
Gain a Better Understanding of Today
MPR News is not just a listener supported source of information, it's a resource where listeners are supported. We take you beyond the headlines to the world we share in Minnesota. Become a sustainer today to fuel MPR News all year long.