Feds: Secret tape led to questions about defender of MN ISIS suspect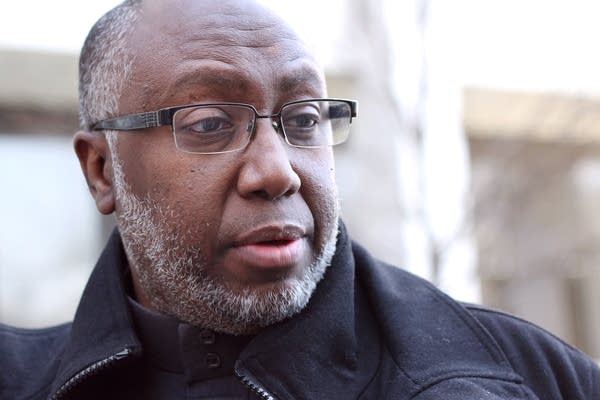 Federal prosecutors on Tuesday detailed their claims that a St. Paul imam serving on the defense team in one of the Minnesota ISIS terror cases appears to have preached about jihad.
In a secret tape recording made by an FBI informant on April 2 last year, a cooperating ISIS defendant said he learned "the manner in which to pray on a battlefield where one is engaged in jihad" from a person identified as "Sheikh Hassan," according to a motion filed by prosecutors.
The motion documents identify "Sheik Hassan" as Imam Hassan Mohamud. He's currently acting as a law clerk for the defense of Mohamed Farah, who is facing charges of plotting to travel abroad to join ISIS in Syria.
The government, which didn't give much detail about the context of the imam's alleged comment, said it is concerned that Mohamud's participation in the trial "will create prejudice to Mohamed Farah, and possibly his co-defendants at trial, when the cooperating defendant testifies at trial to having learned how to pray in battle from a member of a co-defendant's defense team."
MPR News is Member Supported
What does that mean? The news, analysis and community conversation found here is funded by donations from individuals. Make a gift of any amount today to support this resource for everyone.
In the motion, prosecutors asked the court to determine if the involvement in Farah's case of Mohamud, who is also known as Hassan Jami, will create a prejudice for the defendant.
"When the cooperating defendant testifies about how he came to believe that traveling to Syria for jihad was incumbent on him as a religious duty," the motion said, "part of his testimony will be a description of the interaction with Hassan Jami about the proper way to pray while on the battlefield."
The imam's presence at the defense table "would almost certainly diminish in the eyes of the jury at least defendant Mohamed Farah's lawyers, and perhaps other defense attorneys in the case as well," it added.
On Friday, the government notified Farah's attorneys that it planned to introduce testimony and evidence at trial that Mohamud was "preaching about jihad and related topics," according to an order that Judge Michael J. Davis issued Monday.
Davis told prosecutors to file a motion inquiring as to whether there are grounds to disqualify Mohamud and Farah's attorneys, Murad Mohamud and P. Chinedu Nwaneri. Tuesday's motion from the government was the result of that order. Mohamud, who works for Nwaneri, has a law degree, but doesn't have a license to practice.
Mohamud on Tuesday was not immediately available for comment. On Monday, however, he called the government allegations false and said they were motivated by his criticism of the ISIS prosecutions and the government's anti-terror program, nationally called Countering Violent Extremism but known locally as Building Community Resilience. "It's all about politics," he said.
Farah's trial, along with four other young men, including his younger brother, Adnan, is set to start on May 9.
A hearing on whether there are grounds to disqualify the attorneys is set for Friday.
If Farah's defense team is disqualified, prosecutors suggested that his case could be separated from the trial of his co-defendants, so the rest could proceed to trial at scheduled date.