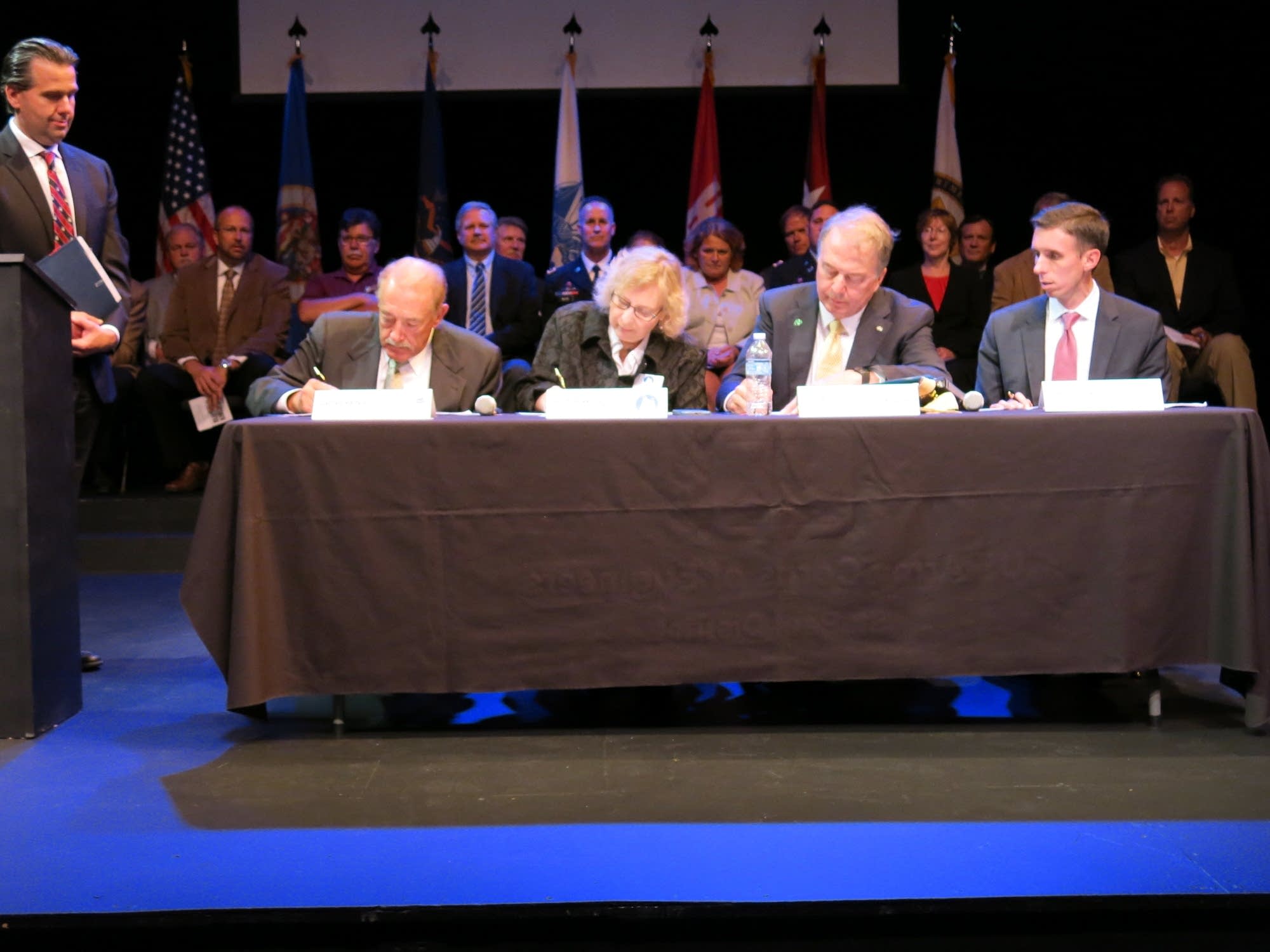 Fargo and Moorhead officials on Monday signed a construction agreement with the U.S. Army Corps of Engineers that will allow construction to begin this fall on a $2 billion Red River flood diversion project.
The project to construct a 36-mile channel to divert floodwater around Fargo-Moorhead has been in the works for eight years and gained support after a record flood nearly inundated the cities in 2009.
A creative public-private partnership convinced the Army Corps of Engineers to make the project a priority, according to Sen. John Hoeven, R-N.D.
"There's projects all over the country, good projects, waiting to get going, but we're starting," Hoeven said at event marking the signing. "Think how hard it is to get something like this done nowadays."
This is the first time the Army Corps of Engineers has built a project using a public-private partnership. A single private contractor will be responsible for building much of the project and fronting some of the cost. The concept has been used to expedite highway construction projects across the country.
Minnesota still must grant permits for the project, but is expected to do so. Construction will start in North Dakota, said Army Corps of Engineers project manager Terry Williams.
"We don't need a physical permit from [Minnesota] until about 2019 when we start building in Minnesota. But of course we will continue to work with them to make sure that they're comfortable throughout the permit process and to work out mitigation with them," said Williams.
Corps of Engineers officials say the flood diversion could be completed in six to eight years.