Twin Cities transit best in the U.S. for 2016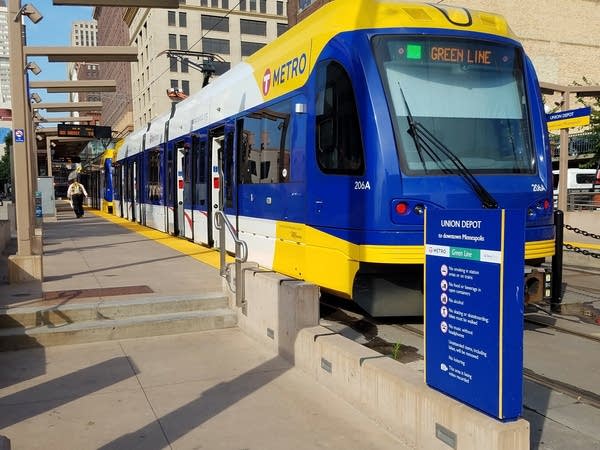 The national trade group representing transit services, contractors and suppliers is lauding Twin Cities' Metro Transit for record ridership on the Green Line and improvements in safety and operations.
The American Public Transportation Association named Metro Transit its System of the Year for 2016, Metro Transit said Wednesday. Recent honorees include the Houston-based METRO system and Connect Transit in Normal, Ill., both of which were cited for their increase in ridership.
Metro Transit has been expanding its offerings recently with the Green Line light rail route that opened in 2014, and the new A Line bus rapid transit service running from the Rosedale Center mall in Rosedale to south Minneapolis. Both are showing strong ridership, Metro Transit said.
The agency celebrated its award Wednesday at St. Paul's Union Depot. The system plans a new logo and will a customer appreciation event tied to the award.
MPR News is Reader Funded
Before you keep reading, take a moment to donate to MPR News. Your financial support ensures that factual and trusted news and context remain accessible to all.