Feds pull student loan access for MN School of Business, Globe University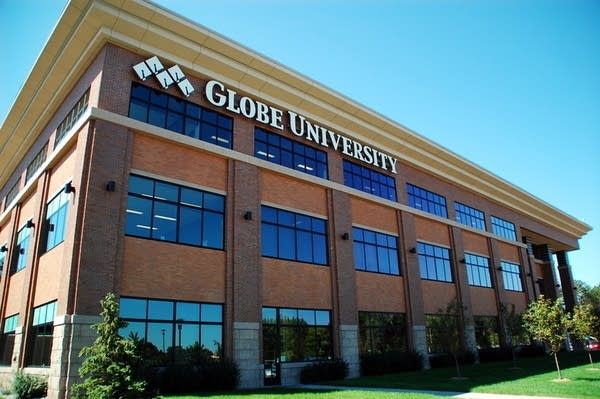 Updated: 5:45 p.m. | Posted: 1:10 p.m.
In what could be a devastating blow to any future for Globe University and the Minnesota School of Business, the U.S. Department of Education said Tuesday it has shut down the schools' access to federal student aid dollars.
That means the for-profit schools can no longer participate in the federal student aid programs from which they received a combined $53.9 million in the 2014-2015 school year.
The decision was based on a court ruling in a lawsuit that found the two schools, which share a common owner, had misled and defrauded students.
That lawsuit, brought by Minnesota Attorney General Lori Swanson, found the school misrepresented the ability to transfer credits and the school's law enforcement program.
Tuesday's announcement comes on the heels of a decision by the Minnesota Office of Higher Education in September to not let the schools register in the state or take on new students.
"The federal action strikes at the financial viability of the organization. There's a great deal of federal money involved here," said Larry Pogemiller, the state commissioner of higher education.
A spokesperson called it a "sad day" for the two schools, which have been open since the late 1800s.
Jeff Myhre, chief communications officer for the family that owns the schools said the criminal justice program, with an enrollment of 4 percent of the student body and discontinued in 2014, should not cast bad light on the rest of the schools' offerings, despite the civil suit.
"We are waiting for the Court to issue its final decision," Myhre said. "It's unfortunate that the Attorney General and the Department of Education decided to sanction the schools in their entirety. Instead of helping students in one program, their actions will eliminate options and tarnish the degrees of thousands of graduates. We have been and will continue working with other institutions to help students transfer their credits and continue their education."
The schools are now on what's known as a "teach out," meaning students who were already enrolled when the state took action can finish out their year. It's unclear what effect, if any, Tuesday's federal decision will have on that.
Pogemiller said there's roughly 1,100 students still attending the schools. He said this decision affects many students as well as employees of Globe and the Minnesota School of Business.
"Our office has been working with various schools in Minnesota to try to create transfer pathways," he said.
"But I can assure you this is very difficult for these students. It really unsettles things they've been doing if they have to go to a different school."