Freeman: Sex conduct of U football players 'deplorable' but no charges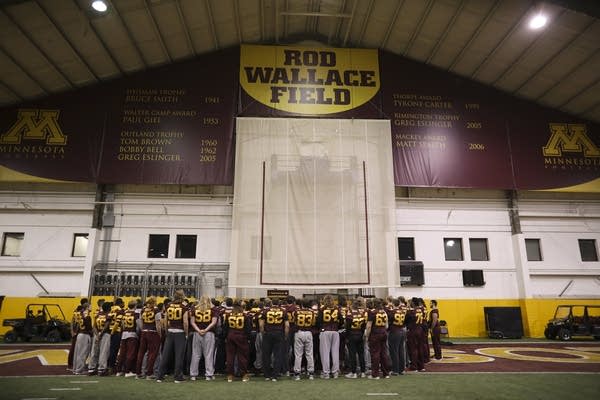 Hennepin County Attorney Mike Freeman said Friday he won't bring any criminal charges after reviewing an internal University of Minnesota investigation into an alleged sexual assault by Gopher football players.
Earlier this month, 10 players were suspended from the football team after an on-campus investigation found them guilty of violating school policy. That investigation says the athletes were involved in what a student described as multiple sexual assaults of the same woman.
Freeman called the incident "deplorable," but said the internal investigation showed no significant new evidence that would enable prosecutors to bring charges. Freeman made the same decision two months ago after the initial Minneapolis police investigation into the incident.
The players are facing school sanctions ranging from probation to expulsion. They've appealed the findings and sanctions.