Claeys unhappy with how he was fired, stands by controversial tweet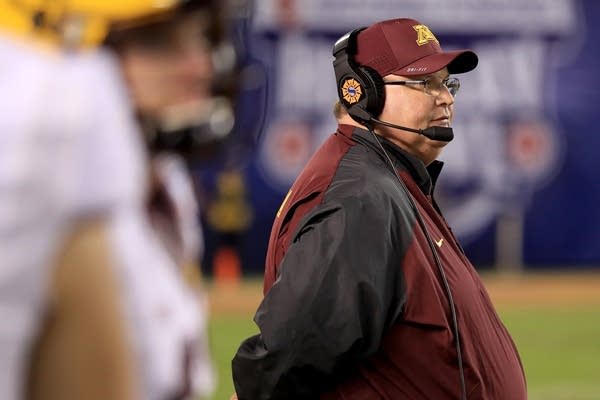 Tracy Claeys, the former University of Minnesota head football coach, told ESPN's Outside the Lines Thursday afternoon that he was unhappy with the way the University handled his firing.
While Claeys said he understands if the university wanted to go in another direction, he felt Athletic Director Mark Coyle said things that questioned the integrity of Claeys and other coaches on the staff.
Claeys led the Gophers football team to a 8-4 regular season and a win against Washington State at the Holiday Bowl. He was fired Tuesday. 
Before the bowl game, Claeys' team held a short-lived boycott in response to the university's suspending 10 players after its investigation into an alleged sexual assault. 
He said he thought the boycott led to his firing. 
"I think the decision was made before the bowl game was ever played," Claeys told Outside the Lines. "The change in direction part and that — that's the university's right. I just didn't quite agree with the way the announcement was made."
The former coach sent a controversial tweet backing his players' boycott.
Claeys said he hadn't yet read the school's 80-page investigative report on the alleged sexual assault before he took to Twitter, but he stood by the tweet on Thursday. 
The tweet was in support of his players' protest of the university's Title IX investigative process, Claeys said, adding that he wants "fairness for both sides."    "The bottom line is that hopefully from all of this, like I said, the university had a right to get rid of me and that's their choice," he said. "But the bigger thing to this whole process and the Title IX law that does put universities in a tough bind."