911 call: Woman shot by Mpls. cop heard female yelling help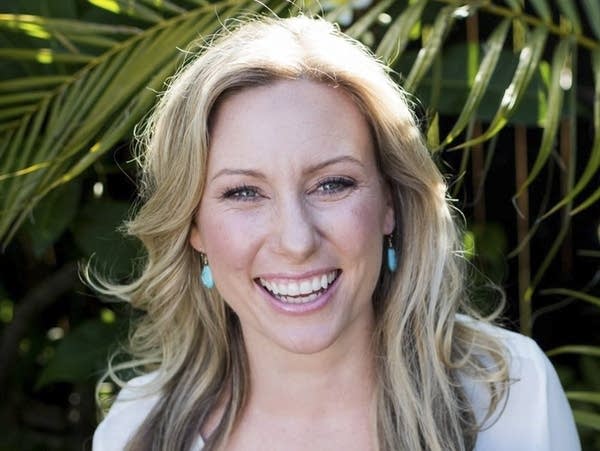 Updated: 1:55 p.m. | Posted: 12:27 p.m.
Worried that a woman was being attacked outside her Minneapolis home, Justine Ruszczyk called the police at 11:27 p.m. Saturday night, 911 transcripts show. Minutes later she was dead, shot and killed by a responding officer.
The 911 transcripts and other documents posted Wednesday by Minneapolis police shed some light on what happened that night but didn't explain how Ruszczyk, also known as Justine Damond, ended up dead.
Grow the Future of Public Media
MPR's budget year comes to a close on June 30. Help us close the gap by becoming a Sustainer today. When you make a recurring monthly gift, your gift will be matched by the MPR Member Fund for a whole year!
In the call, Ruszczyk tells the 911 operator, "I can hear someone out the back and I, I'm not sure if she's having sex or being raped ... I think she just yelled out 'help,' but it's difficult the sound has been going on for a while, but I think, I don't think she's enjoying it. I think it's, I don't know."
The operator tells her the police are coming to her Fulton neighborhood and to call back if anything changes.
Ruszczyk makes a second call at 11:35 p.m. asking where are the police and whether they might have gotten the wrong address.
"You're hearing a female screaming?" the operator asks in the second call. "Yes, along behind the house," Ruszczyk responds.
Minneapolis officials have vowed to find answers to what happened that night when officers Mohamed Noor and Matthew Harrity responded to the call. The Minnesota Bureau of Criminal Apprehension is investigating.
A preliminary BCA review found that Harrity and Noor drove through an alley near Washburn and Xerxes avenues with all their car's lights off. Harrity said he was "startled" by a sound coming from near their squad car, the BCA said. Right after, Ruszczyk reportedly came near the squad's driver's side window.
Noor fired a shot from the squad's passenger seat, through the open driver's side window. The cops got out of their car and gave medical attention right after the shooting, according to the agency.
The BCA didn't make clear what, if anything else, happened before Noor fired his weapon, fatally striking Ruszczyk, 40, in the abdomen.
However, the incident log released by Minneapolis authorities indicates just how quickly the situation went from regular police call to tragedy. Noor and Harrity are recorded as arrived on scene at 11:40 p.m. and 55 seconds. Twenty-eight seconds later, the log changes from "on site" to "shooting" and calls for a "multiagency response."
Noor has been with Minneapolis police for 21 months, Harrity for a year. Both officers are on standard administrative leave.
The shooting has sparked shock and outrage from here to Australia, Ruszczyk's native country.
Gov. Mark Dayton on Wednesday called the shooting a "horrible tragedy" but added that he's not drawing any conclusions about the incident.
He said he's been in regular contact with his Public Safety commissioner and the BCA about the investigation, and has also reached out to the Australian consulate.
Neither officer at the scene had his body camera on at the time of the shooting, and Dayton said he wants to look laws about body cameras ahead of next year's legislative session. He said he wasn't sure whether a statewide policy is needed for police body cameras or if those decisions should remain at the local level.