Minnesotan who witnessed Khmer Rouge terror hopes for justice
Updated: 4 p.m. | Posted: 12 p.m.
Sova Niev lived to tell the tale of human rights abuses she witnessed as a child under Khmer Rouge rule. Now, decades later, a Cambodian court is finally listening.
She and her siblings fled the Khmer Rouge, a communist dictatorship that ruled Cambodia from 1975 to 1979. Her parents and brother were killed. At 11, Niev ran for her life across the minefields that lined the Cambodian border into Thailand.
MPR News is Member Supported
What does that mean? The news, analysis and community conversation found here is funded by donations from individuals. Make a gift of any amount today to support this resource for everyone.
She made her way to a Thai refugee camp and then to Minnesota. The memories of the atrocities she saw stayed with her, though she never thought she'd get a chance to help bring justice.
More than 30 years later, some justice may finally be near. The accounts by Niev and other Cambodian-Minnesotans are now part of a Cambodian court's investigation into those responsible for the atrocities.
Many of those stories were originally documented by The Advocates for Human Rights and archived by the Minnesota Historical Society's Khmer Oral History Project to help survivors document what happened to them and preserve it for future generations. Few believed they would be used for anything else.
"There's a time I feel like I want[ed] to give up," Niev said in a recent interview. "But then I kept saying ... I went through a whole lot in life."
The Khmer Rouge years were beyond grim for Cambodians. An estimated 1.7 million people — one quarter of the country's population at the time — died while the regime held power.
Niev said the death of her 6-year-old brother, Dee, haunts her the most.
She said he was tortured multiple times by the Khmer Rouge for collecting unauthorized food. The soldiers beat him, branded him and buried him in a hole in the heat of the day with only his head above ground. During a separate episode, they tied bricks around his neck, threw him in a lake, and nearly drowned him.
When they finally let him go, his body couldn't recover from the wounds. His face and legs swelled. There was no medicine available to treat him.
Niev said that she and her siblings were relieved when he died. They could not have saved him.
"He was sick, very sick, and his entire body couldn't even walk anymore," she recalled. "We feel like if he continued to live like that, it's more suffering for him."
Of her escape from Cambodia, she said: "There is two ways to go to Thailand. One is to go by boat and the other is through the minefield. If you go by boat, if something's wrong with the boat then all of us will die. OK, let's go through the minefield. At least, you know, some of us survive."
The documented accounts of Niev and 21 other survivors in Minnesota have made a huge contribution to the inquiry by the Extraordinary Chambers in the Courts of Cambodia, an independent tribunal created by the Cambodian government with the help of the United Nations, said Jennifer Prestholdt, deputy director of the Advocates for Human Rights in Minneapolis.
"The fact that people gave their testimony closer in time to the events meant that it was much more detailed and much richer," she said. "All of the details that a court needs about places and dates and things like that, all of that was much easier to capture closer in time."
Many remain skeptical that the special court will hold people accountable. Senior members of the regime still hold government posts in Cambodia, cultivating doubt that there can be a proper investigation. The crimes happened decades ago and the suspects under investigation are very old and could be deemed unfit for trial.
Even so, the investigation has helped a younger generation of Cambodians learn of the atrocities, said Nushin Sarkarati, an attorney with the Center for Justice and Accountability, an organization that represents Cambodian survivors at international court.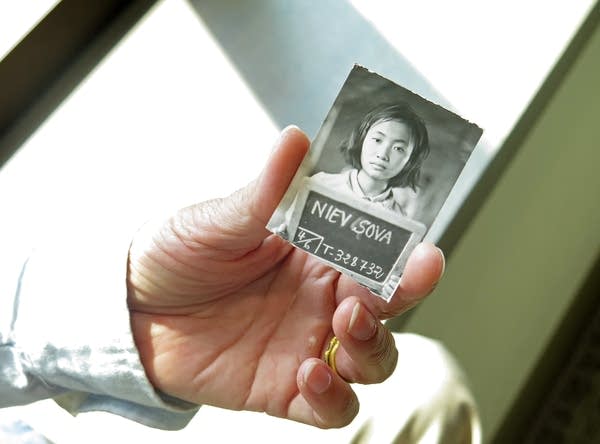 Niev, 53, has succeeded despite the challenges she's faced.
She lived in public housing with other refugees when she first came to Minnesota and recalls waking up once to her home being vandalized. She worked hard to learn English to gain more opportunities, and eventually went to the University of Minnesota Duluth, where she graduated with an engineering degree in 2011.
Now a mechanical engineer living in St. Paul, Niev said that what kept her going through college was the fact that she had been through worse and survived.
"Whatever we do, whatever we face, it will be hard for now because we do not understand the reason why. We do not see the whole picture. And when time went by, you look back and you pray for wisdom," she said. "Life is very short and unpredictable, why not try to live in peace and try to do the best we can?"
Whatever happens in the Cambodian court, Niev said she's felt the power of sharing her experience.
"The truth has come out, and I just hope that people learn from it, not to hurt other people," she said. "Finding justice, sometimes, it's not really satisfying. We have to be better than those who are being so cruel."