Lt. Gov. Smith: public option health plan could aid many Minnesotans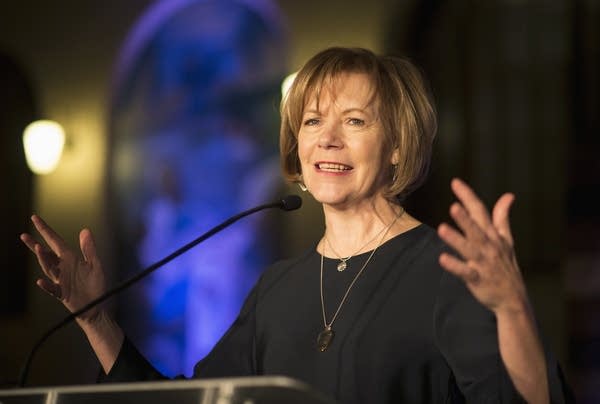 Lt. Gov. Tina Smith Tina Smith and Human Services Commissioner Emily Piper are in Duluth Monday for a town hall to discuss creating Minnesota's own "public option" for health insurance.
The plan would allow anyone to buy coverage through MinnesotaCare, the state-run health insurance for low-income residents.
Smith told MPR News host Cathy Wurzer that the plan offers an affordable option for the more than 100,000 Minnesotans who currently buy health care on their own through the individual market.
"Our goal here is to make sure as many Minnesotans as possible have access to affordable care and quality care," Smith said.
Opponents of the plan say it would further destabilize the individual market by making it impossible for other insurers to compete.
Doctors have also expressed concern over the proposal because MinnesotaCare reimburses health care providers at a lower rate than other insurers.
Smith said they are willing to look at adjusting MinnesotaCare rates so that they're comparable to Medicare rates, which are still lower than what private insurers in the individual market pay.
The plan would cost tax payers upfront, but Smith says it would not expand public subsidies of public health care.
"This is a pay your own way strategy," Smith said. "It would cost tax payers we estimate ... about $12 million, and that is for the set-up costs... but then after that, people who are buying MinnesotaCare ... would pay the entire cost of their care in their premiums and their deductibles."
Gov. Mark Dayton first pitched the plan last year but it failed to get very far in the Legislature.
Democrats added a public buy-in option as an amendment to a bill aimed at stabilizing the individual market through reinsurance. It failed in a tie vote in the Minnesota Senate, with one Republican voting for it, but it never got a vote in the House.
Click the audio player above to hear the full conversation.