Accuser's lawyer disputes Keillor's claim of 'mutual flirtation'
Editor's note: Reporters from MPR News are covering their parent company's decision to separate from A Prairie Home Companion's Garrison Keillor. More on how we're doing it.
Ever since MPR broke ties with Garrison Keillor over allegations of sexually inappropriate behavior, the former public radio personality has fought back by claiming that his accuser enjoyed the flirtation and that the attraction was mutual.
"As for the accusation, it is very far from the truth: what I am guilty of was friendship, not harassment. I believe I know the difference," he wrote in a letter to the editor of the Minnesota Daily this week.
Earlier, he told KARE-TV anchor Jana Shortal that "whatever flirtation occurred between the complainant and me was mutual, believe me." He added that "she enjoyed flirtation, as many people do."
But according to a friend of the woman — and the woman's own attorney — she did not take delight in his advances. Far from it.
"I can say unequivocally it was not welcome," said the friend, who spoke to MPR News on the condition of anonymity to protect the woman's identity. "It was a minefield to navigate so she could maintain her career."
Men often rationalize poor behavior toward women by telling themselves, "She liked it," said the friend, who added that Keillor had been "utterly dismissive of the fact that the victim is grossed out and afraid and is doing everything to fend him off."
The woman has not responded to requests for comment. But in a statement Friday, her attorney confirmed that she "disputes assertions that there was mutual attraction or consent."
The attorney, Frances Baillon, added that subordinates who experience unwanted attention from a superior "feel lost and confused and are also mindful how hard it was to get the job in the first place. They are often left walking a very fine line between attempting to keep their job and not offending the powerful individual who could derail their career or otherwise exact further personal, professional and economic damage."
Last month, Minnesota Public Radio President and CEO Jon McTaggart offered new details about what prompted the company to cut ties with Keillor. He said that, in October, an attorney representing the woman presented the company with a 12-page letter alleging dozens of incidents involving Keillor, from unwanted sexual touching to requests for sexual contact, over a period of years. An outside law firm investigated the claims, he said, and company officials severed ties with Keillor in late November.
For his part, Keillor said he had considered the woman who brought forth the allegations to be a longtime friend. They exchanged emails about their kids and travels in a correspondence that continued well after he retired from the show.
Keillor also told MPR News in late December that he had "about thirty emails sent to me when she worked for [Prairie Home] which she signed, 'I love you.'" His publicist declined to comment for this story.
In an interview in January, McTaggart said it wouldn't have made a difference if the accuser was in a consensual relationship with Keillor. The power differential between a boss and a subordinate, McTaggart said, would have made even a consensual relationship inappropriate in the workplace.
"We hold leaders and people in positions of power to the highest standards for their behavior, especially when their relationships involve decisions that directly affect an individual's career and livelihood," McTaggart wrote in a letter to MPR members in January. "We do not tolerate the misuse of power."
An investigation by MPR News found that Keillor had romantic affairs with two other women who worked on Prairie Home and his other syndicated show, The Writer's Almanac.
The friend who spoke to MPR News, however, was adamant that the woman who made the allegations to MPR did not have an affair with Keillor, and said the power imbalance that tilted in Keillor's favor made her situation tenuous.
"It's the classic thing, where this person is solely responsible for determining how you're going to pay for your groceries," said the friend, who called the woman's ordeal devastating but all too common for victims of workplace harassment.
"They want to do their job, and they want to do it well, but they have to navigate a world of crap they shouldn't have to navigate in order to get their job done," the friend said.
The friend said Keillor sent the woman emails and texts propositioning her for sex. The friend declined to answer a number of additional questions, saying the woman's attorney is in talks with Keillor's attorney.
Do whistleblower's motives matter?
How the woman first decided to bring her story to MPR is unclear. McTaggart said he initially learned of Keillor's alleged behavior through another individual in August 2017.
That individual, according to multiple sources, is Dan Rowles, a longtime writer, performer and producer for A Prairie Home Companion. Rowles was called into a meeting with company officials in late August, and notified that his job was being eliminated and he was being offered a severance.
Without identifying Rowles, McTaggart said that in late August the former employee offered general claims about Keillor's behavior with women. In a letter to MPR members on Jan. 23, McTaggart said the former employee "refused to provide the identity of anyone involved or the date or nature of any improper behavior."
Rowles' attorney maintains that he made his concerns "known to the show prior to his termination."
"Because our client believes people should feel safe at work, he raised his concerns about inappropriate workplace conduct," Frances Baillon, who is also representing the woman, said in a statement Thursday.
Rowles' colleagues at Prairie Home later heard that the company had let him go because of creative differences. When Keillor's hand-picked successor, Chris Thile, wrapped up his first season of Prairie Home, he told the Star Tribune he was not yet satisfied with the spoken-word elements of the show. Around that time, new writers were brought on board, and by fall, Thile was promising fans of the show better jokes.
By Keillor's account, the timing of Rowles' allegations was a plot to exact a generous severance payment.
Once he was "fired," Rowles "threatened to tell stories about me," Keillor told MPR News. "This is an extortion scheme and McTaggart gave in to it. It's just about that simple."
McTaggart has denied that an extortion scheme was afoot, and said last month that MPR had not paid a settlement to either the woman or the man. Both complainants, as well as Keillor and MPR, entered mediated discussions in January. Those talks have not reached a conclusion.
And, according to the company, Rowles' motivations are beside the point.
"Regardless of how we came to learn about this behavior or what the motivation was in making MPR aware, the important thing to remember is there's a woman who was affected by it," said MPR spokesperson Angie Andresen.
"Once we became aware of the allegations, we conducted both an internal and outside independent investigation. Those investigations showed — as we have shared — that harm was done to a woman who worked for Garrison."
McTaggart said he was not aware of any complaints about Keillor until August. The allegations set off an internal investigation, McTaggart said. By late September, he said, MPR had received a letter from Rowles' attorney, providing more details.
And nearly a month later, on Oct. 22, the same attorney — this time representing the woman — gave MPR a 12-page letter detailing many of the alleged incidents, including excerpts of emails, requests for sexual contact, and explicit descriptions of sexual communications and touching, McTaggart said. At that point, MPR hired an outside law firm to investigate the allegations, but has declined to name the firm.
'One of many' treated poorly by Keillor
An MPR News investigation that interviewed more than 60 people who worked with or crossed professional paths with Keillor revealed that he left many staff feeling belittled or abused. In at least a handful of instances, he made sexual advances on female subordinates. His romantic affairs with at least two women in workplaces he led were open secrets in the office.
A number of Keillor's former colleagues took pains to point out that they had never seen questionable behavior from him and considered their association with him to be a positive experience.
Keillor's staff worked out of an office some six miles away from MPR headquarters, in a residential neighborhood near the Mississippi River. Those who continue to work on the show he founded, now called Live from Here with Chris Thile, continue to have their offices at the commercial building known as "The Fort."
Last week, MPR announced it was sending a senior vice president to oversee the show's day-to-day operations while the company remains in mediation with his independent company, Prairie Grand.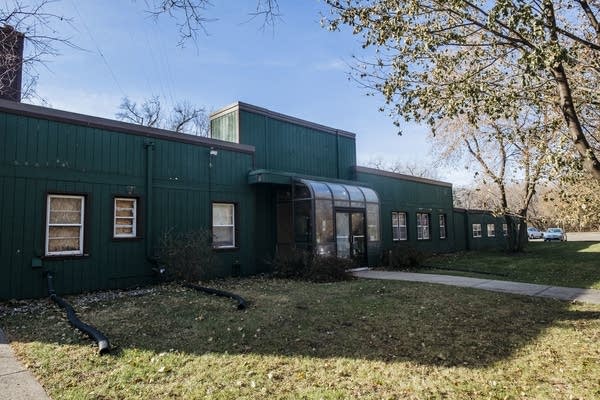 As for the woman who accused Keillor of inappropriate behavior, she is striving to retain her anonymity. She doesn't want to be known as the woman who took on Garrison Keillor, according to her friend.
"She's a person who happened to be one of many, many people who were treated very poorly by him," the friend said.
MPR News reporters Euan Kerr and Matt Sepic contributed to this report.
Your support matters.
You make MPR News possible. Individual donations are behind the clarity in coverage from our reporters across the state, stories that connect us, and conversations that provide perspectives. Help ensure MPR remains a resource that brings Minnesotans together.