Updated 7 a.m. | Updated 5:52 p.m. | Posted 4:20 p.m.
Minneapolis police said an "unauthorized visitor" with a possible gun activated an emergency response at Patrick Henry High School Tuesday.
The school at 4320 N. Newton Ave. opened Wednesday.
Police spent hours searching the school Tuesday. No students were injured and no shots were fired.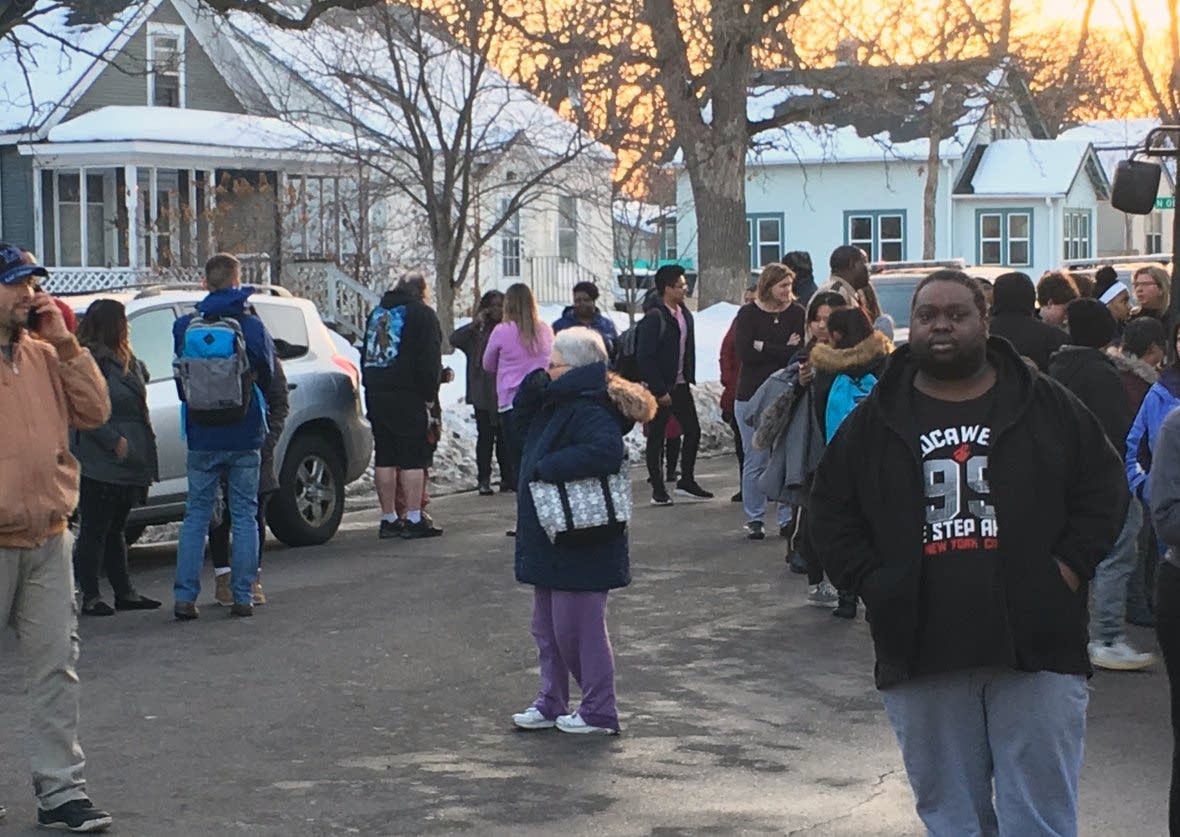 Authorities called police after school dismissed and after most students had left the building.
Kare 11 reported police said a call came in just before 3:30 p.m. that someone with a gun got off a Metro Transit bus and ran toward the school.
Authorities evacuated people to a waiting site at 44th and Newton avenues.
"And then around 3:45 [p.m.] they called a code red to lock the doors, shut the curtains and turn the lights off," said parent Dora Hill, who had just arrived for a meeting at the school when the emergency response was triggered.
Police believe the person was not related to the school and may have been fleeing police. It was unclear if the man was arrested by authorities.
The district said that the suspect was seen on a surveillance camera leaving the building.