ICE says Augsburg professor must leave country by July 4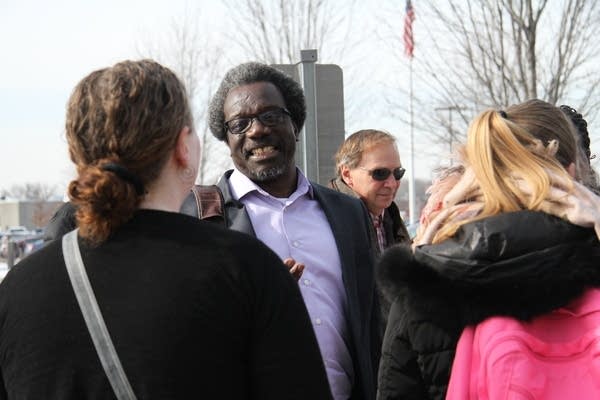 Immigration and Customs Enforcement has given an Augsburg University professor a deadline of July 4 to leave the country. Mzenga Wanyama is facing deportation after 26 years in the United States. ICE told him on Thursday to get his affairs in order over the next 90 days.
Wanyama, who is originally from Kenya, teaches English, literature and African-American literary history. He doesn't have a criminal record. His case has garnered a lot of support from the community.
"That's encouraging," said Wanyama. "There is that element and then there is the integrated legal stuff that you have to deal with. So we think that the support that we are getting is going to help us deal with an otherwise very difficult situation."
Minneapolis Mayor Jacob Frey attended a rally on Thursday in support of Wanyama and his wife, Mary. Gov. Mark Dayton also wrote a letter to ICE urging the agency to grant the Wanyamas relief.
The couple lack legal status, but were allowed to stay in the United States as long as they checked in with ICE.
Wanyama came to the United States on a student visa in 1992. An immigration judge denied Wanyama asylum after his visa expired. He appealed, but was denied again. Instead, he became part of a large group of asylum seekers nationwide who took a deal that required them to report to Immigration and Customs Enforcement on a regular basis.
Wanyama has been checking in with ICE since 2012. ICE officials have said the agency continues to focus its enforcement resources on people who pose a threat to national security and public safety, but it doesn't exempt those who violate immigration laws.