Leech Lake Ojibwe call judge's Line 3 report a 'clear attack on sovereignty'
The Leech Lake Band of Ojibwe was strongly critical of an administrative law judge's recommendation to build a controversial pipeline project through the reservation, according to a statement released Tuesday.
"This is a clear attack on sovereignty and Tribal communities. We hope people see this recommendation for what it truly is and stand with Leech Lake Band of Ojibwe and other tribal nations who have pipeline risks threatening their lands," the statement said.
Administrative law judge Ann O'Reilly recommended the proposed Enbridge Line 3 pipeline be built along an existing pipeline corridor which runs through the Leech Lake reservation.
The band said the decision ignored Leech Lake's interests and the environmental risks of "this substandard pipeline."
Grow the Future of Public Media
MPR's budget year comes to a close on June 30. Help us close the gap by becoming a Sustainer today. When you make a recurring monthly gift, your gift will be matched by the MPR Member Fund for a whole year!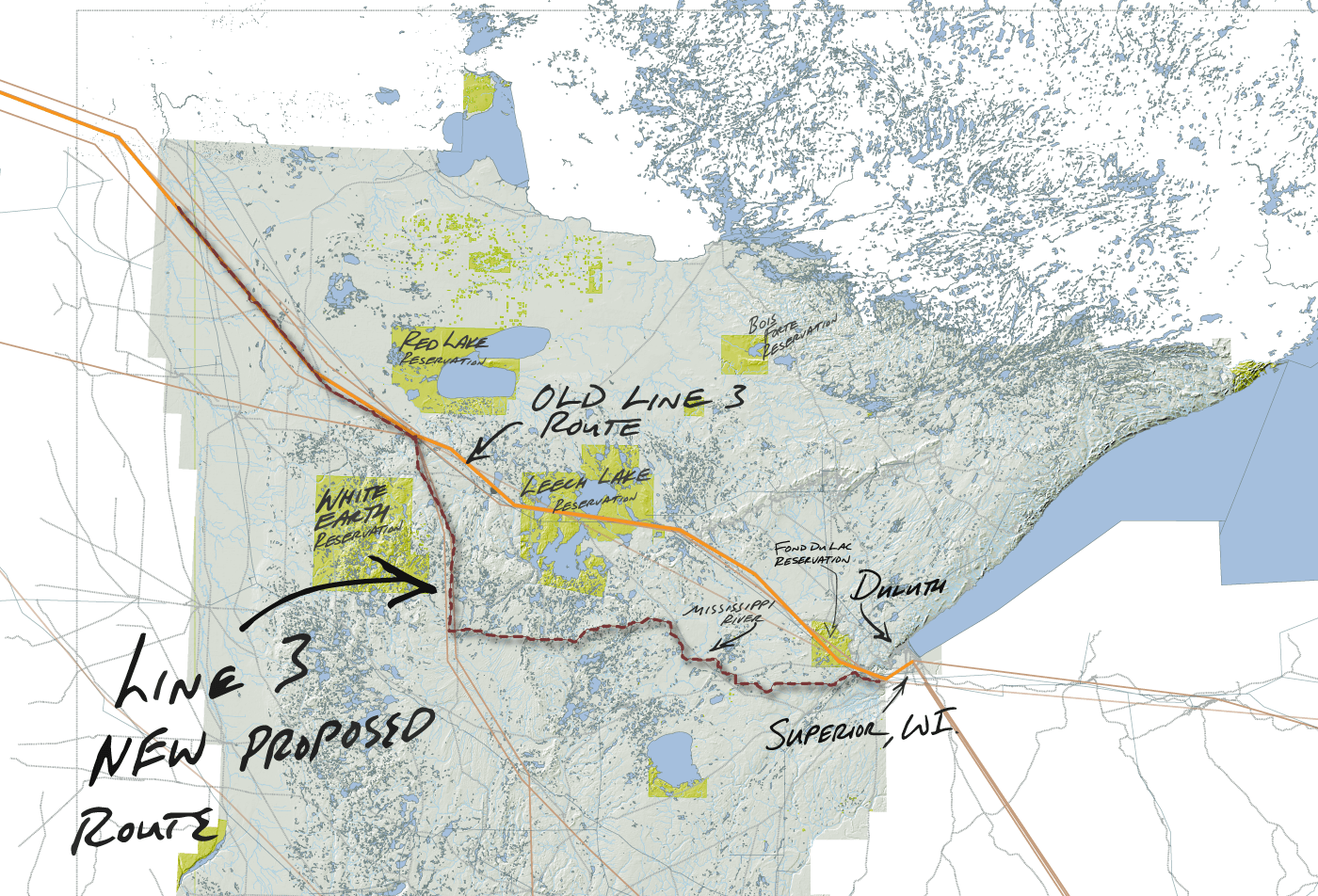 In its statement, the band also criticized the process that led to the recommendation from O'Reilly.
"The judge has made this horrific recommendation without even holding a single ALJ hearing on the Leech Lake Reservation," the statement said.
Enbridge's preferred path diverts from the current corridor west of Bemidji, runs south near the headwaters of the Mississippi River, around Park Rapids before turning east to Wisconsin. But O'Reilly said the risks of that route outweighed the possible benefits.
The state is expected to make a final decision on the pipeline project permit in June.