Building costs push Southwest light rail price tag above $2 billion
Rising labor and commodity prices have added another $145 million to the cost of the proposed Southwest Corridor light rail line, pushing its estimated tab above $2 billion.
The Metropolitan Council, the regional planning and transit agency in charge of building the line, detailed the cost increases Tuesday. The agency, for instance, noted that raw steel prices have risen 40 percent since last summer.
"You see some price increases, at least on the construction side, from an increase in the cost of steel, a really tight labor market, an increase in fuel costs," said Met Council chair Alene Tchourumoff.
Numerous disputes have also added to the cost of the project over the years, including disagreements over the where the line would run and court fights with neighbors and the railroads that run along the light rail line.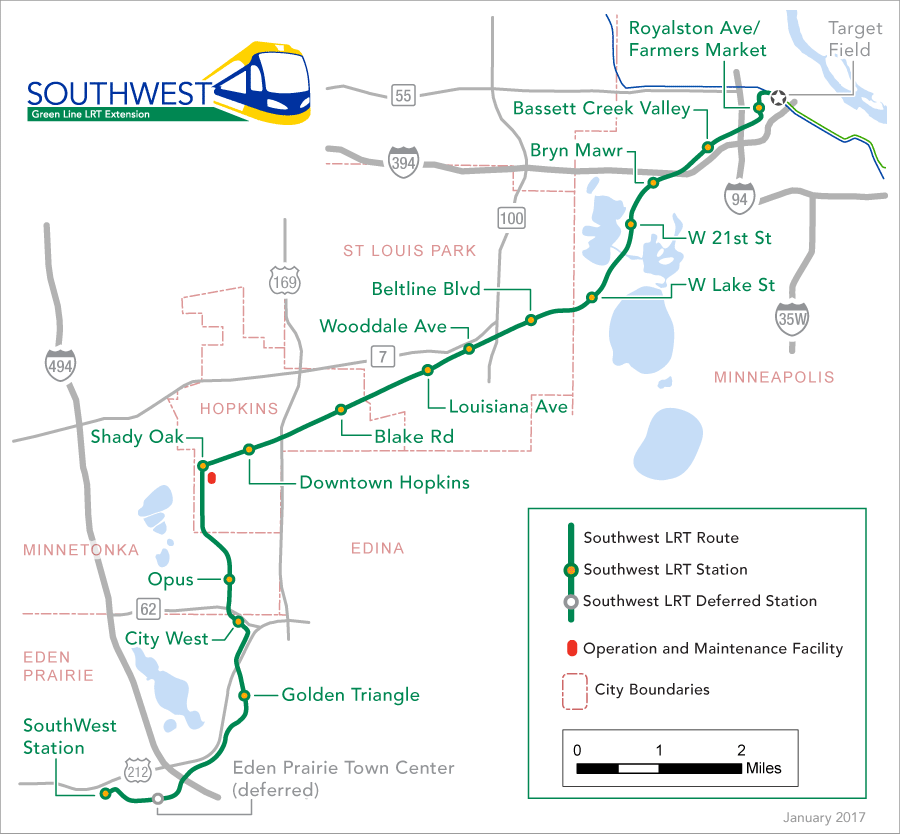 The revised project cost is the latest in a string of price increases on the line. Five years ago, the estimate was pegged at $1.3 billion. Subsequent budget revisions bumped the price tag to $1.6 million. In 2015, as the cost approached $2 billion, Gov. Mark Dayton said he was "shocked and appalled" by the rising expense.
Officials then agreed to slash costs, including eliminating one of the Eden Prairie stations, cutting the landscaping budget and reducing the number of train cars expected to run on the line.
Hoping again to rein in costs, the Met Council opened a new round of construction bids on May 3, after rejecting a first round of bids that were higher than expected.
But the new bids did not produce savings. The Met Council on Tuesday put the new estimate at $2.003 billion.
Hennepin County taxpayers will be asked to bear cost increases associated with the project. The Met Council says the Federal Transit Authority's contribution is capped at $928 million.
The Hennepin County Board plans to discuss the issue during a meeting on Thursday. The board must sign off on the final price. The project will likely be approved, said county commissioner Peter McLaughlin.
There were critics of the Blue Line and Green Line rail projects before they were built "and there have been critics of this line," he said. "But we are exercising strict financial controls here, trying to cut back on these increases. We're managing it. And we're ready to move forward."
The Met Council chair has until Aug. 3 to pick a contractor. Construction could begin shortly after that. The rail line is scheduled to start carrying passengers in 2023.
McLaughlin said he remains optimistic about the benefits the new line will bring to the region. "We're talking about, again, a system that's going to keep us competitive in the national and the world economy."