No resolution in sight for Duluth diocese bankruptcy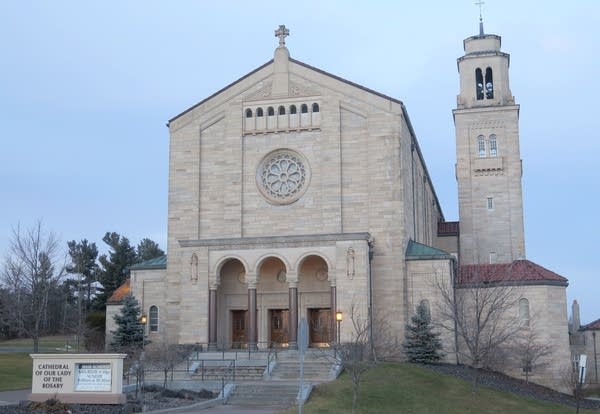 There's been some progress in the bankruptcy of the Diocese of Duluth, now halfway through its third year. But a resolution is not near.   
Insurance companies have agreed to kick in $25 million to a fund that would compensate survivors of clergy sexual abuse. But contributions from the diocese and parishes are not yet settled. 
"We don't have a timeline," said Josh Peck, one of the attorneys representing 125 abuse survivors. "But we are making progress. Our hope is that the archdiocese bankruptcy settlement will be somewhat of a blueprint to get things moving along."
The Archdiocese of St. Paul and Minneapolis recently announced a $210 million plan to compensate victims of clergy sexual abuse.
The Diocese of New Ulm has also filed for bankruptcy. And the Diocese of St. Cloud plans to file.   
Next week, a federal judge will rule on requests to pay $1.1 million to lawyers and other professionals working on the bankruptcy for the Duluth diocese. They've already been granted $2.5 million, court records indicate. Attorneys for abuse victims will get a share of the settlement. Typically, it amounts to a third of of the total settlement amount.
The Duluth diocese filed for bankruptcy in December 2015, saying that was the only way it could compensate clergy sex abuse victims and continue the church's mission. 
The bankruptcy decision came after a jury ordered the diocese and a Catholic religious order to pay more than $8 million in damages to a man who was sexually abused by a priest. Despite some insurance coverage and some savings, the diocese said it didn't have enough assets to cover its $5 million share of that judgment and possible compensation for other abuse victims.
The diocese has admitted to having credible accusations of sex abuse against 34 priests who served in the diocese. The diocese also has acknowledged paying $780,000 in previous settlements. Much of that amount was covered by insurers.
The Diocese of Duluth includes more than 56,000 Catholics and 92 parishes in 10 counties of northeastern Minnesota.