Funeral set for corrections officer killed in Stillwater prison
Updated: 6 p.m. | Posted: 3:15 p.m.
Funeral arrangements have been set for Joseph Gomm, the corrections officer killed Wednesday by an inmate at the state prison in Stillwater.
Authorities said that Gomm, 45, died after being attacked by inmate on Wednesday. State officials say Gomm is the first corrections officer to die in the line of duty in state history.
Gomm's family released a statement late Friday about the "senseless and tragic loss of our son, brother, brother-in-law, cousin and uncle."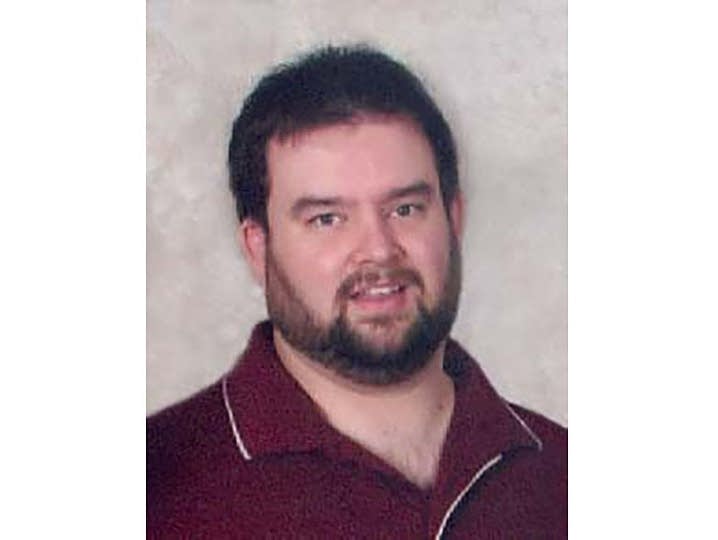 The family thanked "everyone for the overwhelming love, kindness and support during this incredibly difficult time. ...
"Our pain is indescribable, but we take comfort in knowing how many people loved Joe as much as we did and how many of his friends and colleagues share our devastation and grief."
Gomm's funeral will be held at North Heights Lutheran Church in Arden Hills, Minn., at 11 a.m. Thursday. The state Department of Corrections said more details on the arrangements will be released early next week.
An online fundraiser for Gomm's family had raised more than $23,000 as of Saturday evening.
State officials identified the inmate suspected of killing Gomm as Edward Muhammed Johnson, 42. The Bureau of Criminal Apprehension said Thursday night that Gomm died of blunt force trauma in an industrial building on the prison grounds, and that Johnson is the sole suspect.
Johnson was serving a 29-year sentence for second-degree murder; he has not yet been charged in Gomm's death.
Washington County Attorney Pete Orput, whose jurisdiction includes the Stillwater and Oak Park Heights prisons, vowed Thursday to "seek as much retribution as we can" in Gomm's death — but he asked the public for patience as investigators collect evidence and build a case.