Judge to weigh dismissing charges against ex-Mpls. cop Noor in Ruszczyk killing
More than a year after Mohamed Noor shot and killed Justine Ruszczyk, also known by the surname Damond, in the alley behind her southwest Minneapolis home, the former police officer is scheduled to appear for a court hearing to consider motions his attorneys have made about the murder and manslaughter charges.
Noor, 32, is charged with shooting and killing Ruszczyk, 40, last summer. She'd called 911 to report what she thought was an assault. Hennepin County Attorney Mike Freeman charged Noor last spring with third-degree murder and second-degree manslaughter.
The omnibus hearing in Hennepin County District Court next Thursday will revolve around motions filed by Noor's attorneys seeking to dismiss the charges and suppress psychological testing of Noor by the Minneapolis Police Department.
Both Noor's attorneys and the Hennepin County Attorney's Office have declined comment on the case.
Grow the Future of Public Media
MPR News is supported by Members. Gifts from individuals power everything you find here. Make a gift of any amount today to become a Member!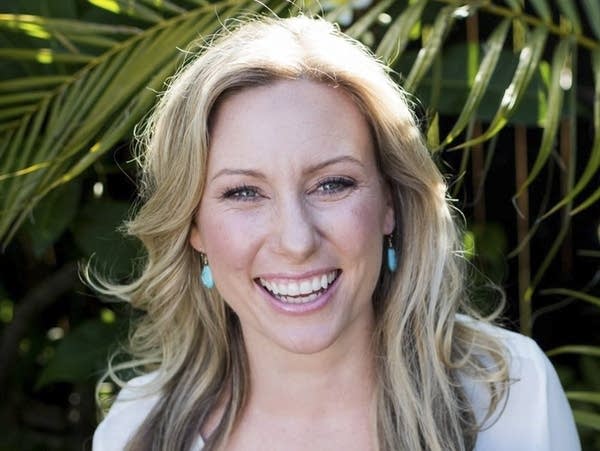 Defense attorney Melvin Welch, who is not connected to the Noor case, said the judge will be looking at whether there's enough admissible evidence to establish probable cause for the charges.
"There's no burden on the defense at this time," Welch said. "The burden is on the prosecution to show by a preponderance of the evidence that the defendant's constitutional rights have not been violated — it's the state's burden of proof to show that this evidence was properly obtained."
Before any trial starts, the judge will try to resolve any disputes about what evidence should be allowed at the trial.
"These motion hearings are a very valuable time to get an idea of what the prosecution's theory of guilt is," Welch said.
Judge Kathryn Quaintance will likely issue a judgment on the motions after the hearing. If the judge finds that there is probable cause to proceed with the charges, she could set a date for Noor's trial. His attorneys have indicated that he plans to plead not guilty, but he has not yet entered a plea.
The details that come up in trial could also affect the civil suit filed by Ruszczyk's family. At a hearing on the civil case on Friday, attorneys for Noor and the city of Minneapolis argued that the civil case should be delayed until the criminal case is resolved.
The case is being watched closely by activists and people close to Ruszczyk. Todd Schuman, a member of the group Justice for Justine, said people in the group have a lot of uncertainty about how the case might end.
"From our personal perspective this is a very cut and dry case of a crime that was committed and an officer who should be convicted of that crime," Schuman said. "Just looking at the track record of similar cases in history, we see a very different thing, where even in very obvious examples of misconduct, officers are not convicted of these crimes."
Schuman and other activists plan to attend the court hearings, especially when the family of Ruszczyk's fiance Don Damond are there.
The Noor case is moving forward at the same time some other high-profile killings by police officers are in the news. In Chicago, Officer Jason Van Dyke is on trial for the killing of Laquan McDonald in October 2014. In Dallas, an off-duty police officer shot and killed Botham Jean in his apartment and has been charged with manslaughter.
The threshold for convicting a police officer for killing someone in the United States is very high, said Metropolitan State University criminal justice Professor James Densley. Court decisions echoed by most state laws require prosecutors to convince a jury that the officer reasonably feared for their life or someone else's life.
"The community expectations are that deadly force should be an absolute necessity, but the legal threshold in the country is that it's just based on reasonable belief," Densley said.
After years of public outcry about police killings, some of these high-profile prosecutions of officers, like Noor's case, may be seen as a test for whether the criminal justice system as it's constituted can hold police officers accountable.
"The decisions that get passed down in the courts, they may be legally valid insomuch that they meet the thresholds," Densley said. "But they don't sit well with the community because their expectations are higher."
Ruszczyk's death sparked outrage across the country and in her home country of Australia, where one local paper ran a headline on their front page, calling it an "American Nightmare." Prime Minister Malcolm Turnbull described the shooting as "shocking" and said his government was demanding answers.
She had called 911 on the night of July 15, 2017 because she thought she heard a woman being attacked. Minneapolis police officer Noor and his partner Matthew Harrity were dispatched to the call near the intersection of Washburn and Xerxes avenues. Harrity was driving and Noor was in the passenger's seat. Harrity has said he heard a sound outside the car, saw Ruszczyk through the window and that Noor fired his weapon.
The Hennepin County Medical Examiner's office reported that Ruszczyk died after a single gunshot wound to her abdomen.
The Bureau of Criminal Apprehension has reported that neither officer turned his body cameras on in time to capture the shooting. The squad cameras were also not activated.
Minneapolis police asked the BCA to investigate the shooting. Harrity spoke to investigators but Noor has declined to be interviewed by investigators, citing his Fifth Amendment right against self-incrimination.
Minneapolis police announced after the charges that Noor was no longer with the department. Harrity was initially on administrative leave but has returned to work since the shooting.
This is only the second time in available records that an on-duty Minnesota police officer has been charged for killing someone. Former St. Anthony Officer Jeronimo Yanez was charged last year in the killing of motorist Philando Castile during a traffic stop. Yanez was acquitted by a jury on charges a month before Ruszczyk was shot.