This American Moment: Keeping faith in times of uncertainty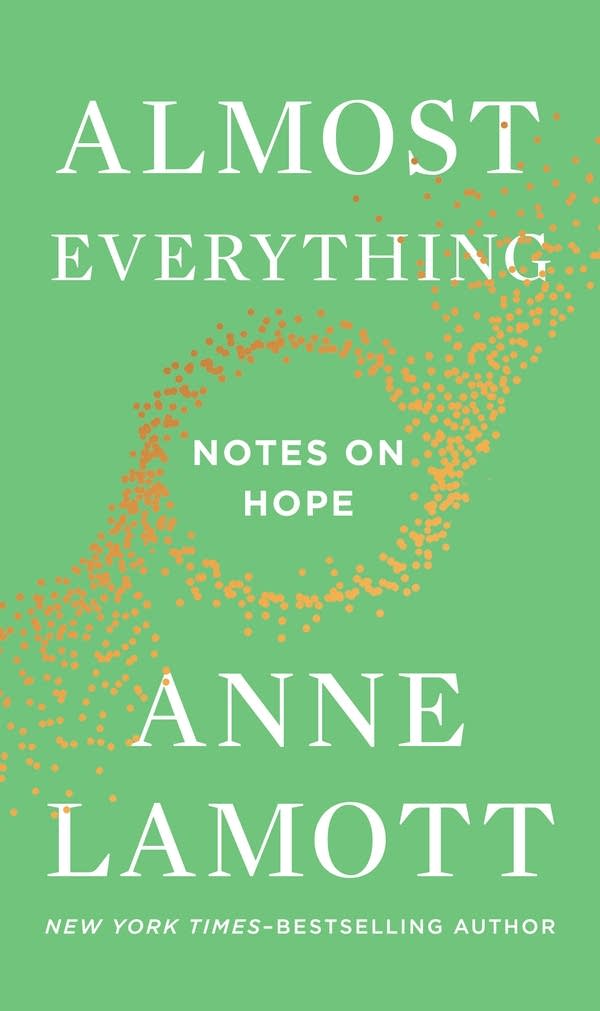 Is it possible to hold hope and despair in the same hand? 
Writer Anne Lamott thinks so. Her new book, "Almost Everything: Notes on Hope" is a treaty of unrelenting belief that hope can be grasped, even in the midst of an increasingly frightening and chaotic world. She talked about that paradox with MPR News Host Kerri Miller in the finale to the This American moment series.
"My equilibrium comes from, not hoping certain things will happen. But hope in people's goodness, the common good," she told Miller.   "I am stockpiling antibiotics for the apocalypse even as I await the blossoming of paperwhites on the windowsill in the kitchen," she wrote in her prelude. Even when life is at its most bleak, when we are "doomed, stunned, exhausted and over-caffeinated" hope is available. 
Paying attention is one way to fortify hope. Lamott and Miller talked about the importance of routine. "Our rituals - the dailiness of our lives, the commitment to meditation, beginning the day with prayer or a reading - they center us and ground us in who we really are, instead of who our minds tell us we are." She continued, "It's like hitting the reset button. I remember who I am and why I'm here: to have a rich and precious awakened life."   With her characteristic humor, Lamott said she has the theological understanding of a third grader. She focuses on the most basic ideas: that we are loved, that we are perfect children of God, that however we screw up, we are forgiven before we even do it. She knows she can "at least give thirsty people water today."
Lamott said that when the darkness feels encompassing, that's human. In fact, she thinks it takes courage to look it in the face and face the fear. But she also says we need to "develop the maturity to hold two truths at the same time." She told Miller about friends who lost their homes in Northern California wildfires. Was it an unspeakable tragedy? Yes. But "they are blown away by how OK they are," she said.
Lamott said she rejects "aggressive" theology, such as the platitude "God doesn't give us more than we can handle." But she still heavily leans on her faith.
"It's a mystery. The opposite of faith is not doubt: it's certainty. The miracle we can take is to enter, baby step by baby step, into the mystery. Not having a clue what it all means, but we know they need someone down at St. Anthony's dining room to feed the homeless." 
Anne Lamott is a speaker, activist and author of many books, including "Bird by Bird" and "Operating Instructions." Her new book is titled "Almost Everything: Notes on Hope."
To listen to the full discussion you can use the audio player above.