Mpls. man pleads guilty to abusing daughters in 'horrific' case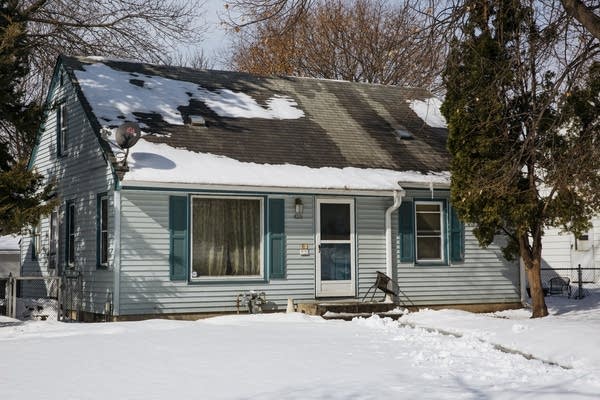 Updated: 6:15 p.m. | Posted: 3:00 p.m.
A 52-year-old Minneapolis man pleaded guilty to sexually assaulting and abusing his daughters in a plea agreement Wednesday that will put him in prison for up to 30 years. 
Jerry Curry agreed to plead guilty to three charges in the case that the Hennepin County attorney earlier called the most horrific of his career. Curry faced nine charges — including eight felonies and one gross misdemeanor — in the case.
Curry stood with his attorney at a podium in the courtroom Wednesday. When asked if he forcibly had sex with one of his daughters, he responded very quietly: "Yes."
Curry is expected to be sentenced Feb. 20, during which his twin daughters, now 22, are expected to provide victim impact statements, prosecutors said. One twin was listed in court records as having the mental capacity of a 3-year-old; the other as a nearly 7-year-old.
The county had opened and closed at least two cases on the family, and neighbors had repeatedly called police to the home more than four dozen times over a six-year period ending in June 2017. Hennepin County launched a review of its earlier interactions with the family after the arrests. 
Curry also pleaded guilty to first-degree assault for striking the other twin daughter in the head so hard that she lost vision in one eye. He pleaded guilty to a gross misdemeanor child endangerment charge, which involves Curry's youngest daughter, now 12, who lived in the house at the time. 
Hennepin County Attorney Mike Freeman said in a statement Wednesday that Curry's pleading guilty "saved his victims from having to testify and relive the horrific times he put them through." 
It's not clear why Curry chose to reach a plea agreement one week before his trial was scheduled to start. Curry's attorney, William Selman, declined to comment. 
Hennepin County District Court Judge Fred Karasov explained to Curry that had a jury found him guilty, he could have faced an even longer sentence.
The victims' mother, Shelia Wilson, has already pleaded guilty to one count of criminal neglect in the case. 
She had agreed to testify during Curry's trial. In her plea hearing held last fall, Wilson said she didn't see Curry sexually abuse one of her daughters. But she did see Curry sometimes chain the young women by their wrists and ankles.
"It would be like something like if we go somewhere or when we go to sleep because [Curry] feels like they going to go steal money or go and steal food and hide it somewhere," Wilson told the court.
Wilson said she didn't report the abuse because she was afraid Curry would hurt her, too. 
Wilson has not been sentenced.