Judge argues only jurors should see graphic video of Ruszczyk's death
The judge in the murder trial of former Minneapolis police officer Mohamed Noor argued to keep from public view video showing shooting victim Justine Ruszczyk's final moments, where she's said to be taking her final breaths.
"I am trying to protect pictures of this woman naked and her gasping for breath in the last moments of her life," Judge Kathryn Quaintance said of Ruszczyk, who was shot and killed by Noor in July 2017.
The video could be pivotal to the case, Quaintance said, and it shows officers' reactions and Ruszczyk's bare breast exposed because responders had to remove some clothing to administer CPR.
Several Twin Cities news organizations, including MPR News, argued Quaintance's rules violated First Amendment protections for withholding some evidence from public view during the trial and restricting what sketch artists may draw from inside the courtroom.
The newsrooms want Quaintance to reverse her own order, and the judge said Friday she'd take the request under advisement. The trial continues Monday with jury selection.
Noor faces murder and manslaughter charges in the shooting death of Ruszczyk, a yoga teacher and meditation coach from Australia, who also was known as Justine Damond. She had called 911 to report a possible assault behind her south Minneapolis home the night she was killed.
MPR News, the Star Tribune, WCCO, KARE 11, Fox 9, the Associated Press, Hubbard Broadcasting and the Minnesota Coalition on Government Information are the organizations asking Quaintance to reverse her ruling.
Among the judge's rules the media groups take issue:
• Only jurors are allowed to see body camera video from the shootings aftermath and medical examiner report photos.
• The media must "respect" limitations the court places on jurors, attorneys and witnesses, a rule the newsrooms called "vague and ambiguous" and a threat to free speech rights.
• Sketch artists may not draw jurors' faces.
Quaintance said most of the potential jurors said they don't want to see the video.
"I don't know who would want to watch it," she said, other than someone who wants to watch "snuff films."
Media group's position
Attorney Leita Walker, who's representing the media groups, said reporters are a "proxy" for the public and help ensure the trial is fair.
She said that she doubts any of the newsrooms she represents would share the most-graphic portions of the video and that a journalist's job is to put what happens in court into terms people can use "at the breakfast table."
At least one local newsroom has filed public records requests to get copies of the withheld evidence as soon as they're shown in the trial. Quaintance said that seemed to be an "end run around my authority [on] this trial," and said it forces jurors to be sequestered during the trial.
Quaintance repeatedly argued it's her job to protect jurors' anonymity, stressing that they're concerned with their identities becoming public. She said one juror, after being quoted in a newspaper, had friends texting him because they realized it was him in the story.
Concerns linger over courtroom seats
The newsrooms also took issue with how many seats in the courtroom were available to reporters and the public. Initially, Quaintance had reserved eight seats for reporters in the small courtroom.
Quaintance later increased the number of seats for reporters to 15 — six for local media, nine for others — but didn't fulfill requests to move the trial to a larger courtroom, citing security reasons. The current courtroom has 37 seats in total, most reserved for reporters and family of Ruszczyk and Noor.
Reporters and members of the public who don't get seats in the courtroom have been relegated to an overflow room with audio and video feeds of the trial. However, the news organizations have said such feeds will be "suboptimal."
The overflow room has three TV monitors that don't show clear detail of trial participants' faces, and the audio feed is quiet, easily overtaken by movement inside the overflow room, with intermittent quality issues.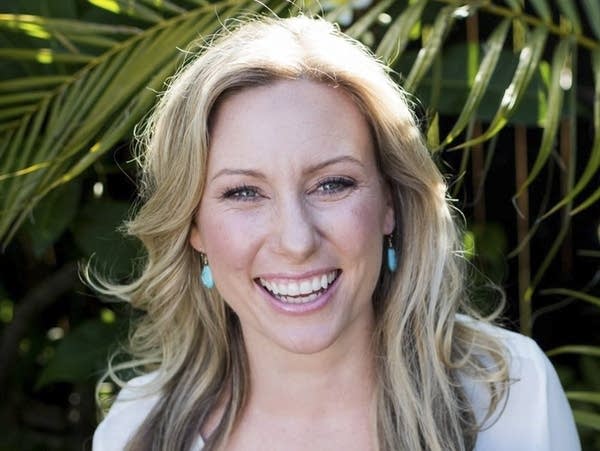 Access to 'crucial' video evidence in question
The video and photo evidence Quaintance plans to restrict from the public includes some police body camera footage and photos from the medical examiner's report.
Quaintance said Thursday the footage in question — showing the shooting's aftermath via police body cameras — is "crucial" to the case. "It is highly emotional and probably will be one of the most dramatic moments of the trial," Quaintance said in court Thursday. "It is footage, as I've said before, of a human being dying."
Noor is in some of the footage restricted from public view. Quaintance ordered he attend Friday's hearing. Noor's attorneys said in a court filing Friday they oppose access restrictions.
Prosecutors say they plan to use the contested video on their first or second day of arguments during the trial.
MPR News reporters Jon Collins and Riham Feshir contributed reporting.
Your support matters.
You make MPR News possible. Individual donations are behind the clarity in coverage from our reporters across the state, stories that connect us, and conversations that provide perspectives. Help ensure MPR remains a resource that brings Minnesotans together.