Gluten-free options are increasing at the State Fair — but be cautious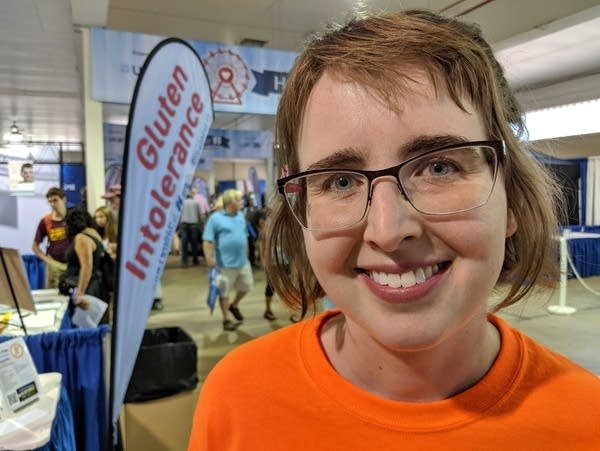 The Minnesota State Fair is known for its vast food offerings — but for some fairgoers, it can be hard to find anything to eat.
For people who have celiac disease or other forms of gluten intolerance, "food on a stick" usually means food battered with flour — which is off-limits. Eating food made with wheat and some other grains can have serious health consequences for people with celiac.
Years ago, that may have left few food options at the fair. But Katie Graves with Gluten Free Twin Cities, an advocacy group for people with the autoimmune disease, said that's changing.
"There's definitely more consciousness," she said.
"The fair is definitely making a great effort. I feel really fortunate to be in contact with the fair and ... advocating for the group, making it an even safer place for people with celiac."
Among the group's favorites this year are the products from two dedicated gluten-free stands -- Funky Grits and Brim.
But other stands advertise gluten-free menu items, too. Graves said there's a list available at Health Fair 11 showing gluten-free options across the fairgrounds. But she said even with the greater awareness, people following a gluten-free diet still should double-check and be cautious.
"We always want to ask — 'Hmmm, is it really gluten-free?' How much flour is in their kitchen? Is there residual flour landing on my gluten-free deliciousness? ... We always encourage members to ask, and advocate for themselves, and say, 'What are your protocols? Let me know, I'm interested, I care.' "
But all in all, Graves said there are "great options" at the fair and all around the Twin Cities for people who need to avoid gluten.
"We do have such wonderful gluten-free food here," she said.