Bear kills Minnesota woman on Rainy Lake island
Updated: 5:27 p.m. | Posted: 11:51 a.m.
Canadian police believe a black bear killed a Minnesota woman on a Rainy Lake island when she left her cabin to check on her dogs.
Catherine Sweatt-Mueller, 62, of Maple Plain was killed on Red Pine Island, a Canadian border island about 10 miles northeast of International Falls, Minn., where her family has a cabin.
Ontario Provincial Police say they were called to the island by the woman's parents on Sunday night. They reported she'd heard her dogs barking on the other side of the island, possibly in an encounter with a bear, and gone to check on them.
Sweatt-Mueller didn't return to her family's cabin. Her parents, believed to be in their 80s, called authorities for help, said provincial constable James Davis.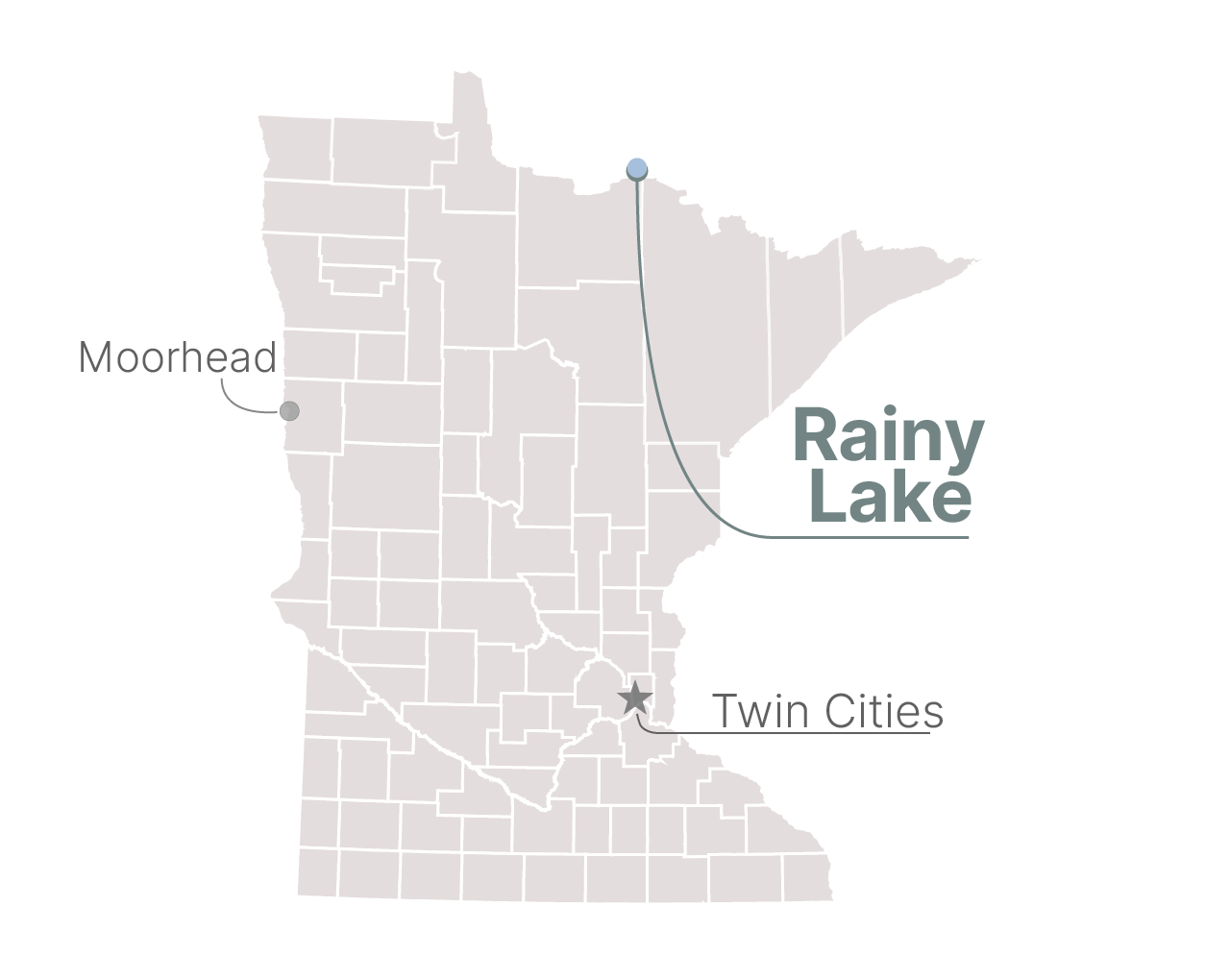 Officers from Fort Frances, Ontario, had to travel about 30 minutes by boat to reach the island, where they launched a search for the missing woman. They found her and three bears in the area, amid heavy undergrowth, Davis said.
"When the officers arrived at the scene there they noted that the female was obviously deceased, and there was a bear in the area acting very aggressively, so they had to dispatch the bear. They did shoot it and the bear was killed," Davis said in an interview.
Davis said the other bears were also acting aggressively but were difficult to see in the dark and heavy brush. He said the officers removed the woman's body and retreated to safety.
Davis didn't know how long Sweatt-Mueller's parents had owned the property or if they'd had any previous encounters there with bears.
He said an autopsy was being conducted by a coroner in Kenora, Ontario.
Mueller's family said in a statement that they "request the public and media respect Cathy's lifelong pursuit of privacy."
Black bear attacks are rare and fatal attacks are almost unheard of. There are fewer than a dozen deaths associated with the animals reported publicly in the last decade, and none of them in Minnesota. The animals usually avoid humans.
"It's certainly a unique situation, and I'm not sure exactly what prompted the attack or what the root cause of it was," Davis said. "But it was definitely a unique circumstance."
There have been only seven bear attacks that resulted in hospitalizations in state records dating back to 1987 — although three of those, like Mueller's case, involved bears and dogs, according to DNR bear biologist Dave Garshelis.
Garshelis says pets can add a dangerous level of unpredictability to encounters with bears.
"A dog that runs up and sort of incites the bear to run after it," he said, "and then the dog runs back to the owner, that's the worst-case scenario."
Ontario police and Mueller's family confirmed she had her dogs with her at the family cabin when the attack happened.