Snow, colder temps return after mild Monday
Light snow north Monday, heavier snow south Tuesday
Light snow will brush northern Minnesota Monday while southern Minnesota sees mild temperatures in the 40s. Heavier snow develops Monday night into Tuesday across central and southern Minnesota with a mix in southeastern Minnesota. Cold and wind blow in Wednesday.
One more mild day
Light snow will move across northern Minnesota Monday with generally light accumulations ahead of a separate, larger system.
High temperatures will be mild again for southern Minnesota, pulling off one more day in our streak of above-normal days.
Here comes the snow
Snow develops late Monday night in southwestern Minnesota and spreads east overnight into Wisconsin by Tuesday morning. Southeastern Minnesota will see a mix of rain and snow.
A winter storm watch is posted for northern Wisconsin for Tuesday and a winter weather advisory for southwestern Minnesota. Look for these watches and advisories to likely expand Monday to include many more areas, including the Twin Cities.
Total snowfall will result in several inches from southwestern Minnesota through the Twin Cities into northern Wisconsin, where more than 6 to 7 inches could fall.
Gain a Better Understanding of Today
MPR News is not just a listener supported source of information, it's a resource where listeners are supported. We take you beyond the headlines to the world we share in Minnesota. Become a sustainer today to fuel MPR News all year long.
There are still some differences in the track. For example, here are two different models with about a 70-mile difference in the track of the heaviest swath of snow:
It's the difference of southeastern and northwestern suburbs of the Twin Cities seeing either 2 or 3 inches or 5 or 6 inches with Minneapolis-St. Paul in between.
Cold, windy Wednesday
Temperatures drop for Wednesday with highs only in the teens and low 20s.
Wind gusts will be over 30 mph from the northwest as colder air settles in.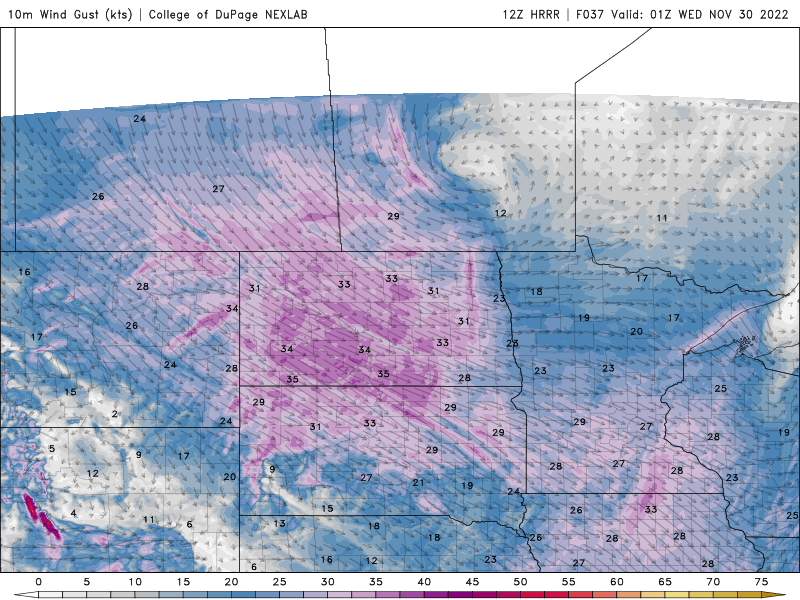 Wind chills, even midday, will be below zero in the northwest and just above zero elsewhere.
We warm up by the end of the week with highs near 40 in southern Minnesota again Friday.