Carbon-free energy plan bound for governor's desk after Senate vote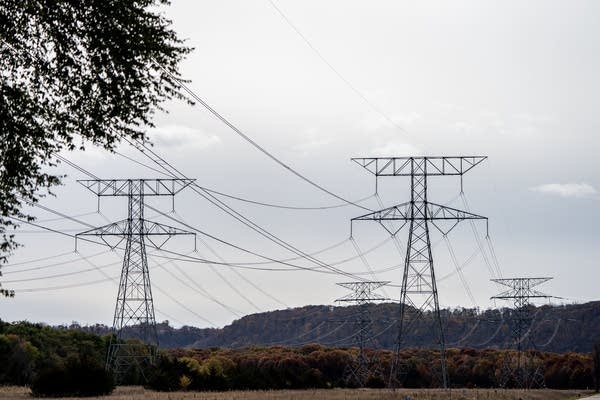 Updated: Feb. 3, 6:00 a.m.
A proposal to require the state's electrical utilities to transition to 100 percent carbon-free energy sources by 2040 is on its way to the governor's desk after the Minnesota Senate passed it late Thursday night.
The DFL-led chamber approved the plan on a 34-33 vote, with all Democrats voting in favor and all Republicans voting against. 
Under the plan, electrical utilities would have to scale up the amount of electricity that they generate from renewable sources like solar, wind, hydropower or biomass. And they would have to reach state-set thresholds for electricity coming from carbon-free sources ahead of the 100 percent target in 2040.
The proposal would also require them to move away from generating or buying electricity generated from sources that produce carbon dioxide, including coal and natural gas. 
Grow the Future of Public Media
MPR News is supported by Members. Gifts from individuals power everything you find here. Make a gift of any amount today to become a Member!
The bill's supporters said the proposal would help the state combat climate change while also giving utilities options to phase out carbon emitting energy sources. 
"This is what the people want. This bill will help us reduce carbon emissions. Carbon emissions are the number one threat to our planet, and they've been rising," bill author Sen. Nick Frentz, DFL-North Mankato, said. "This bill will reduce utility carbon emissions between now and 2040 and beyond."
The state's largest electric utilities, Xcel Energy and Minnesota Power, have already pledged to reach carbon-neutrality by 2050. And while the proposal cuts that timeline by a decade, leaders said they were hopeful they could still reach the target.
And that's critical, other bill supporters said. Two meteorologists in the chamber – Sens. Nicole Mitchell, DFL-Woodbury, and Rob Kupec, DFL-Moorhead, pointed to ongoing warming trends over recent decades and said that Minnesota could see profound swings in extreme weather patterns that could impact safety, agriculture and recreation.
"Just at a basic level, I'm a mom, and I want my children to grow up in the same Minnesota I did because fixing some of these problems means our air is clean, our water stays clean and we can leave that legacy to the next generation," Mitchell said. "There is no time left to act on this, we need to act on this now."
But others were less convinced. And they raised concerns about the inconsistency of renewable and carbon-free energy options available today.
"The sun is not always shining, the wind is not always blowing and these forms of energy are what this bill is going to push us onto," Sen. Andrew Mathews, R-Princeton, said. "This bill is not leading us to an all-of-the-above energy approach, it is targeting certain renewable technologies, with a lot of preference for wind and solar going into the future and we just cannot leave families out in the cold."
Andrews and other Republican lawmakers brought forward several amendments aimed at dropping the state's moratorium on new nuclear energy plants, expanding capacity for hydroelectric energy, lengthening the deadlines to adopt carbon-free electrical sources, and barring local governments from demolishing retired fossil fuel plants for five years. Each failed or was withdrawn.
Republicans also raised concerns that they'd heard from small electric cooperatives in their communities about the deadlines for meeting the targets.
The proposal has what its authors call "off-ramps" for utilities that can't meet the renewable and carbon-free standards. And that means they could seek a different timeline if they're able to show state regulators that they can't hit the targets while maintaining affordable and reliable power.
They could also buy renewable energy credits to meet the standard, instead of buying or producing the energy directly.
But those could be costly for smaller electric cooperatives, GOP lawmakers said.
"I've heard from my small cooperatives and municipals that this is going to be incredibly difficult," Sen. Jason Rarick, R-Pine City, said. "And yes, they're going to have a chance to buy renewable energy credits, but that comes at a cost to their rate payers and those extra costs go right to their members."
Gov. Tim Walz has said he supports the bill and plans to sign it into law.