House passes bill to compensate bridge survivors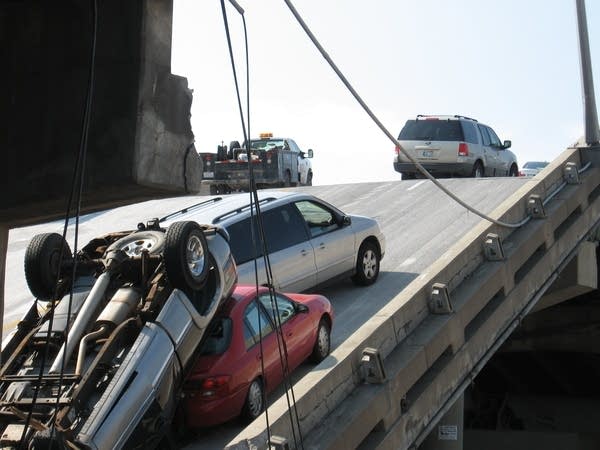 (AP) - The Minnesota House has approved a $40 million fund to compensate victims of the Interstate 35W bridge collapse. The vote was 120-10.
The debate came on the same day lawmakers learned the state's projected budget shortfall has grown to $935 million. That means they're facing some difficult decisions.
As representatives debated the bill, some survivors and their supporters watched from the gallery.
The House bill would not cap individual awards. In contrast, the version that's in committee in the Senate would limit payments to $400,000 per victim.
(Copyright 2008 by The Associated Press. All Rights Reserved.)
Gallery
1 of 1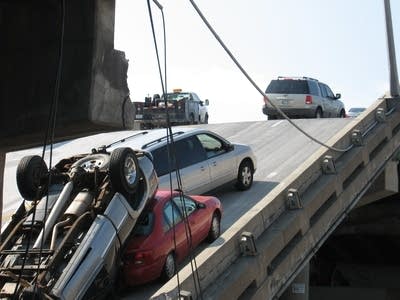 Gain a Better Understanding of Today
MPR News is not just a listener supported source of information, it's a resource where listeners are supported. We take you beyond the headlines to the world we share in Minnesota. Become a sustainer today to fuel MPR News all year long.