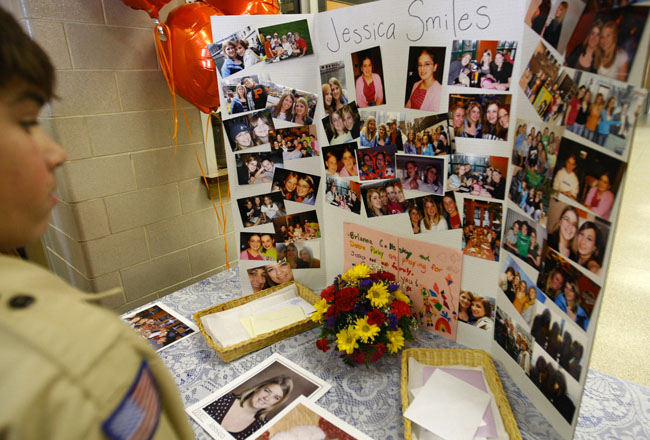 Students and local residents poured into the gymnasium at Pelican Rapids High School to remember Jessica Weishair and pray for those injured in the accident.
The prayer service was off limits to cameras and microphones, but a student, a counselor and a pastor spoke with reporters before the community gathering.
School counselor Marlys Ebersviller said people across the country have rallied around Pelican Rapids students and parents.
"We are so thankful for the outpouring of support we have received. From our community, but also from all of the neighboring schools as well as schools from throughout the state, the United States and even Canada," Eberviller said. "We have gotten e-mails, flowers, notes, it's just been wonderful."
There was no school in Pelican Rapids on Monday because of heavy snow.
Ebersviller said when classes resume Tuesday, the emphasis will be on helping students process what happened. Teams of counselors will be at the school as long as they are needed.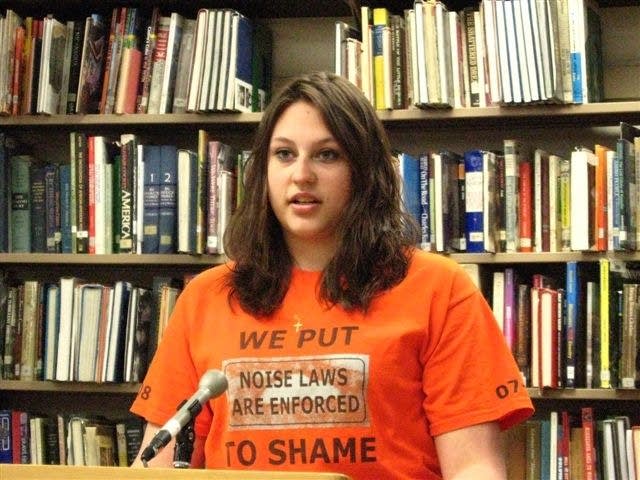 Michaela is a sophomore at Pelican Rapids, and a classmate of Jessica Weishair.
"Everyone loved Jessica, and when they think of her now they remember her smile, her dimples and her beautiful eyes. She was a wonderful person and was nice to everybody. She will be greatly missed," Michaela said.
Michaela was on the bus that crashed, but wasn't seriously injured. Right now, she just wants to be together with friends and classmates.
"We have been talking to each other a lot. We've come together and we worked on a slide show this afternoon for the family. I want to get back into school and talk to everyone I haven't had a chance to talk to yet," Michaela said.
Counselor Marlys Ebersviller said she's been amazed by the strength of students who were in the crash.
"Students like Michaela, and it's true for every one of the students on that bus trip, they are my heroes right now. They handled themselves so remarkably well that day. We are so impressed with them," Ebersviller said.
Dozens of students were injured when the bus left I-94 near Albertville and tipped on its side. All are expected to recover from their injuries.
The student who died, Jessica Weishair, has an older sister attending Pelican Rapids High School and a brother in elementary school.
Rev. Laurie Skow-Anderson, pastor of Trinity Lutheran Church in Pelican Rapids, said the community has rallied around the Weishair family and all the injured students.
"Pelican Rapids is a remarkable small town. And like all small towns, when one rejoices we all rejoice, and when one suffers we all suffer," Skow-Anderson said. "The community is really coming together and is very supportive of everyone."
Skow-Anderson said she talked about the tragedy during her Sunday sermon, and she noticed more teenagers than usual in church.
She said she can't offer them any answers about why the tragedy happened, just faith and support to move forward.