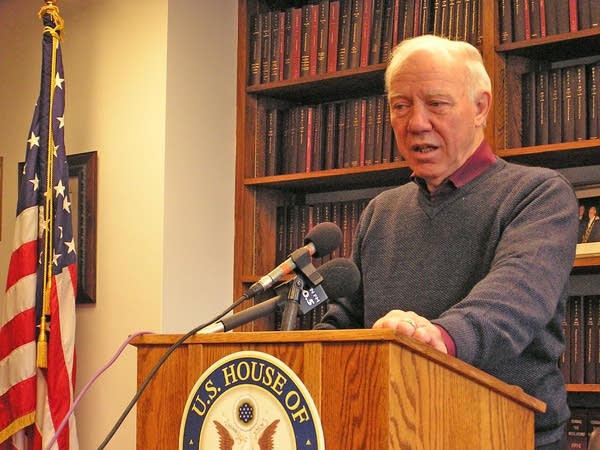 Congressman Jim Oberstar, D-Minn., is not backing away from his contention that Delta Air Lines' acquisition of Northwest will prompt additional airline mergers.
Last month, Continental Airlines surprised industry observers when it bailed out of merger talks with United Airlines. The move raised questions about whether other airlines would combine in response to the Delta and Northwest marriage.
Oberstar is participating in a committee hearing this afternoon on the airline industry. He said the Justice Department's antitrust review of the Delta and Northwest combination should consider how other airlines will respond.
"This should not be, and must not be, considered as a stand alone individual transaction, but rather as a trigger of what will surely be a cascade to subsequent mergers that will consolidate aviation in the United States and around the world into three global mega carriers," Oberstar said.
At the hearing Congressman John Mica, R-Fla., said the government is likely to approve the Delta Northwest combination. The Florida Republican is an influential voice on aviation matters.